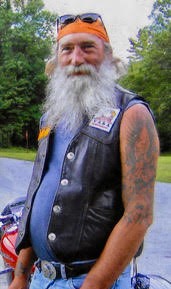 John Ray (Pete) Johnston, went home to be with our Lord and Savior on Aug. 1, 2021.
He was preceded in death by his father, Jack Johnston; his stepfather, Charles King; and his father-in-law, Kevin Vest.
Pete was the most loving, caring man you would ever meet, and he never met a stranger. Anytime you spoke with him, you were sure to walk away with a smile on your face. He will truly be missed by us all.
He is survived by his wife, Evonna Johnston; a son, Jack Johnston; his mother, Eleanor King; a brother and sister-in-law, Ralph and Kathy Johnston; his mother-in-law, Regina Vest; an uncle (like a brother), Mitchell Albert and wife, Diana; an aunt (like a sister), Emily Oliver and husband, Jerry; aunt Kitty Collins; and several nieces, nephews, cousins, and many friends.
A memorial service was held on Friday, Aug. 6, 2021, in the McCoy Funeral Home Chapel with Pastor Lee Sarver officiating. The family received friends prior to the service. In lieu of flowers, memorial contributions may be made to the Montgomery County Humane Society and/or Walton Pentecostal Holiness Church.