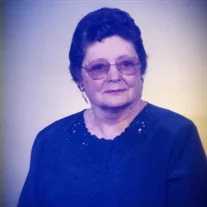 On Saturday, March 12, 2022, Curtis Hubert Linkous, 90, awoke as he always did, giving thanks for another day. At 11:45 a.m. he was happy to leave this world when the Lord called him into his eternal care with loved ones by his side. 
Curtis was born May 16, 1931, to Fred and Cannie Linkous. He raced a 1936 Ford Coupe with the number "B29" at Victory Stadium in Roanoke. Curtis served in the National Guard in the 29th Infantry Division based out of Fort Belvoir, Va.
He worked in the Merrimac Coal Mines and then became a painter at the Radford Army Ammunition Plant. After an early retirement, he spent a lot of time going to Virginia Tech Hokie football games and playing golf with his cherished friends.
One of the most important things in Curtis's life was his walk with the Lord. He was a member of Merrimac Pentecostal Holiness Church and served as a deacon and the Sunday school Superintendent for many years.
Curtis was preceded in death by his beloved wife, Robertine Kipps Linkous ("Bobbie"); a still-born daughter; a son Mason Lee Linkous II; his father, Fred, his mother Cannie, a brother, Mason, and a sister, Rachel.
He is survived by his son and daughter-in-law, Chester and Debbie Linkous of Christiansburg; granddaughters and spouses Ginger and Tim Cromer of Christiansburg, Dottie and Todd Burris of Salem, and Jennifer and Greg Priddy of Greensboro, N.C.; great-grandchildren Cassidy, Kaylyn (Adam Simones) and Caleb Cromer; Laci, Marley, and Garrison Burris; and Logan, Parker, and Tyler Priddy; and his sisters and spouses Claremont and Bob Yates and Maxine and June Cook.
Curtis dearly loved his nieces, Dana Sutphin, Kay Allen, Joy Palmer, and Michelle Wooddell, like they were his very own; and three honorary granddaughters, April Clark, Holly Gray, and Taylor Wooddell. Curtis is also survived by many extended family members, his church family, and dear friends. 
The family received friends on Tuesday, March 15, 2022, at McCoy Funeral Home in Blacksburg and the funeral followed, conducted by the Rev. Richard Hall, and the Rev. Clayton Kipps with special speaker Kim Dix. Burial was at Roselawn Memorial Gardens. Pallbearers were Tim Cromer, Todd Burris, Mark Moore, Sheryl Sutphin, Tim Allen, and Larry Wooddell.