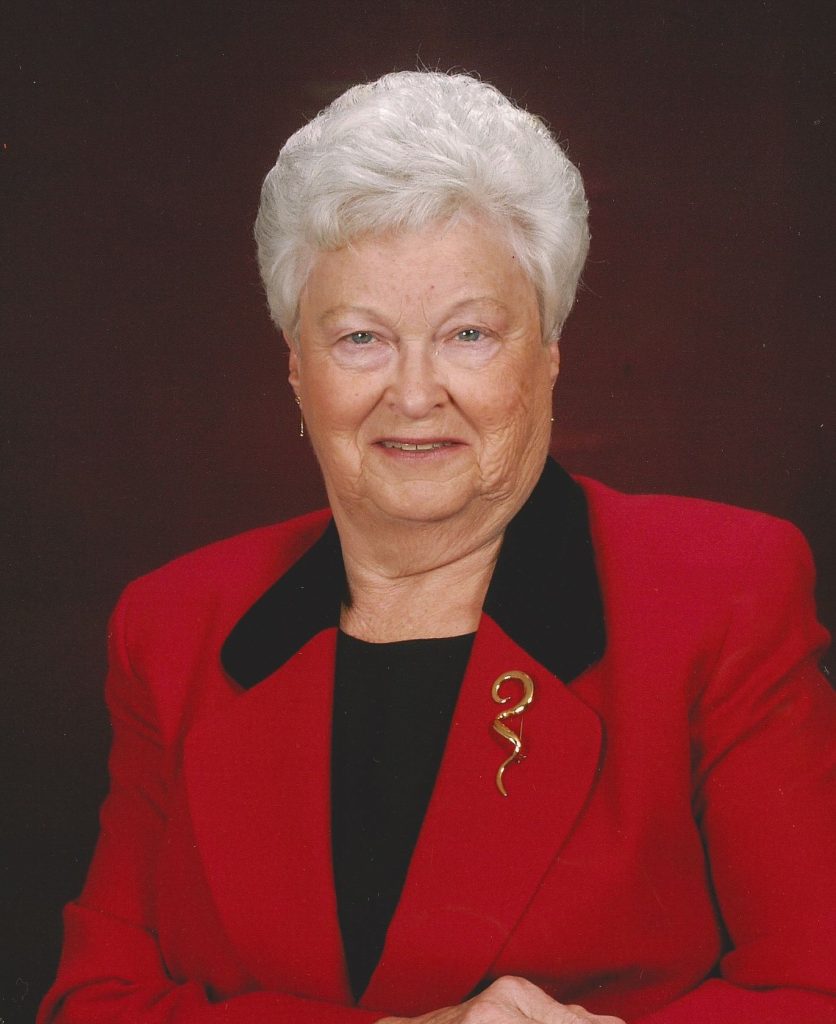 Juanita Pearl Kincaid Gilmore, 96, of Radford, died Wednesday, March 9, 2022, at Commonwealth Senior Living in Radford.
She was preceded in death by her husband, Alva Wesley "Pete" Gilmore, and her sisters, Christine Wirt, Elouise Kitts, and Loretta Harris.  
Juanita was born in Covington, Va., to the late Gaye Louise Ross Kincaid and Buster Kincaid and was the oldest of eight children. Her family moved to the Belmont Community in Christiansburg in the early 1940's.
She and Pete married June 12, 1943, and moved to Radford to start their family and careers. Juanita and Pete both worked at Burlington Industries until their retirement.
Juanita was a longtime member of Radford Wesleyan Methodist church on Clement Street and was an active member of the Business and Professional Women's club of Radford.
She is survived by three sons and daughters-in-law, Thomas Wesley Gilmore and wife Diane of Radford, David Wright Gilmore and wife Nancy of Concord, N. C., and Ronald Wayne Gilmore and wife Mary Susanna "Sweetsie" of Radford; brothers Johnny Kincaid and Bobby Kincaid; sisters Jannie Trussell, Hazel Slusher, and Betty Hensdill; 10 grandchildren and 21 great-grandchildren, and many other relatives and friends.
The family would like to thank Commonwealth Senior Living and Hospice for their love and care.
The family received friends on Saturday, March 12, 2022, at the Mullins Funeral Home in Radford. Funeral services followed with Pastor Gale Janofski officiating. Interment followed in Sunrise Burial Park in Radford.
In lieu of flowers, please consider a donation to Christ Wesleyan Church, 525 Harkrader St., Christiansburg, VA 24073.
The Gilmore family is in the care of Mullins Funeral Home & Crematory in Radford. www.mullinsfuneralhome.com.