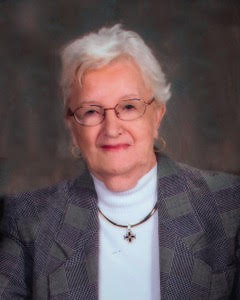 Anna Woods Hepler, age 92, of Blacksburg, died Tuesday, March 15, 2022, at her home.
She was born in Christiansburg on Aug. 30, 1929, to the late Lloyd and Bertha Akers Woods. She was preceded in death by her infant brother, William F. Woods; her first husband, William  (Bub) H. Graves; and her second husband, Paul Hepler. 
She was a past member of First United Methodist Church, Pearisburg, and was a member of Blacksburg Baptist Church at her death. Ann was an X-Ray Technician at Bluefield Hospital, at the Radford Army Ammunition Plant, and for Dr. Seagle's orthopedic office. She was an avid golfer and was a loyal friend to many. Ann loved to travel and traveled the world. 
She is survived by her daughter Pat Graves; cousin Rick and Dot Cupp; sister-in-law Vi Graves; nieces and nephews Deni Dillon, Cathy and Rick Alcorn, Pam and Don Huvar, Gary and Sharon Graves, Charlie Graves, Cindy Graves, and Eddie Joe and Sandy Graves. 
The family will receive friends from 2 to 3 p.m. Sunday afternoon, March 20, 2022, at McCoy Funeral Home 150 Country Club Dr. SW, Blacksburg. Funeral services will be conducted Monday, March 21, 2022, at 1 p.m. at Blacksburg Baptist Church with Tommy McDearis and Todd Millsaps officiating. Interment will be held privately.
In lieu of flowers, memorial contributions may be made to Bright Focus Foundation  for Macular Degeneration Research, 22512 Gateway Center Drive, Clarksburg, MD 20871.