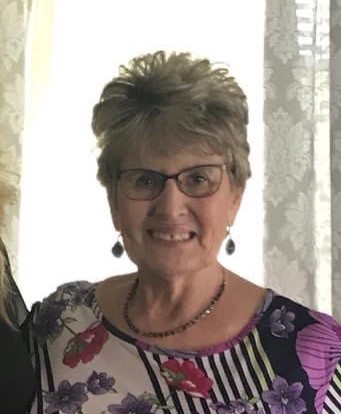 Naomi Faye Adkins Fisher, 76, took the hand of Jesus and stepped into her heavenly home on Tuesday, March 15, 2022.
She was a 1963 graduate of Dublin High School, retired from Inland Motors and a member of Walton Pentecostal Holiness Church.
She was preceded in death by her parents, Harry and Iva Adkins; her brothers, Marvin and Roger Adkins; and her sisters, Elizabeth Hill, Doris Tolley, and Colleen McGhee.
Survivors include her husband, Michael Lee Fisher; daughters Dawn Draper (Clovis) and Rhonda Batchelor (Raymond Maxwell Jr.); son David Alan Meredith (Donna); five grandchildren: Clovis Draper, Jr., Jessica Meadors (Jacob), Joshua Richards, Jeremy Richards, and Emmerson Scott; four great-grandchildren: Joel, Mya, Jace and Raylon; a special little brother, Ronald McGuire; and numerous nieces, nephews, other relatives, and friends.
The family thanks her caregivers, Angela East and Medi-Hospice, especially Rachel, Megan, Pastor Rob, Pastor Mike, Mindy, Desiree, Kandis, Alecia, Kim, Kimberly, and her loving neighbors, for all their love and tender care.
The family received friends on Thursday, March 17, 2022, at the Mullins Funeral Home in Radford. Funeral services began at 6 p.m. with the Rev. Lee Sarver and the Rev. Perry Slaughter officiating. Interment was held on Friday, March 18, 2022, at 10 a.m. in Highland Memory Gardens in Dublin.
The Fisher family is in the care of Mullins Funeral Home & Crematory in Radford. www.mullinsfuneralhome.com.