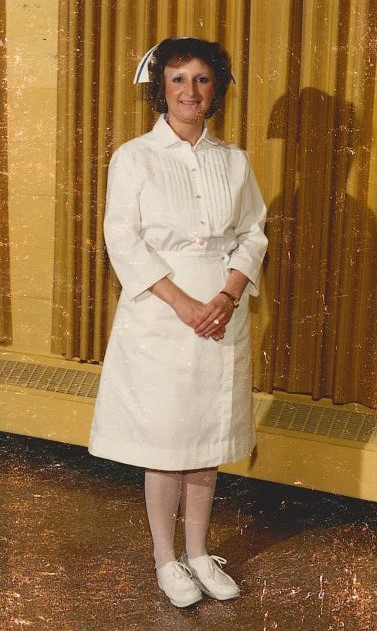 Carolyn Ann Thompson Butler, 74, of Radford, passed away Wednesday, March 16, 2022.
She was a registered nurse.
She was preceded in death by her parents, Lamar Paul Thompson and Evelyn Ruth Sifford; a stepdaughter, Jaime Butler; and two sisters and a brother.
Survivors include her husband of 34 years, Jonny W. Butler, Jr.; a daughter, Donna Hall (Brian) of Salem; sons Brian K. Smith (Jo) of New Braunfels, Texas, Darren Smith of Virginia. Beach, and Kevin Butler (Denise) of Radford; grandchildren Caleb, Tyler, Leah, Katie, Meah, Ethan, and Sierra; great-grandchildren Wyatt and Raylan; sisters and brothers-in-law Penny and John Dobbins of Gainesville and Jane and Barry Miller of Bluefield; brothers and sisters-in-law Billy Mathena and his former wife, Kitty of Ocala, Fla., and Jerry and Betty Coalson of Pensacola, Fla.; and many other relatives and friends.
The family received friends on Monday, March 21, 2022, at the Mullins Funeral Home in Radford. Funeral services followed with the Rev. Bill Brown officiating. Interment followed in the Southwest Virginia Veterans Cemetery in Dublin.
In lieu of flowers, consider contributions to St. Jude Children's Hospital.
The Butler family is in the care of Mullins Funeral Home & Crematory in Radford.