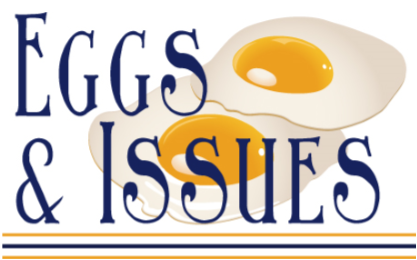 The Montgomery Chamber of Commerce will hold its 2022 Eggs & Issues breakfast Tuesday, May 5 from 7:30 to 9:00 a.m. at Warm Hearth Village, 2387 Warm Hearth Dive in Blacksburg.
The theme for the morning is "Breakfast with your chiefs and sheriff."
Admission is $25 for chamber members and $35 for non-members.
Moderator for the morning is John Tutle, the business development coordinator for ServPro of Montgomery and Pulaski counties, which is sponsoring the program. Tutle has served as a moderator for several years when law enforcement agencies have presented their Leadership New River Valley class.
Invited speakers for the breakfast are Hank Partin, Montgomery County Sheriff; Mark Sisson, Christiansburg Police Department Chief; Brian Roe, Christiansburg Police Department Captain; and William "Mac" Babb III, Virginia Tech Police Department Chief.
Space is limited and reservations are required.
Register and pay online at  https://montgomerychamber.chambermaster.com/eventregistration/register/7987 or contact programs@montgomerycc.org.