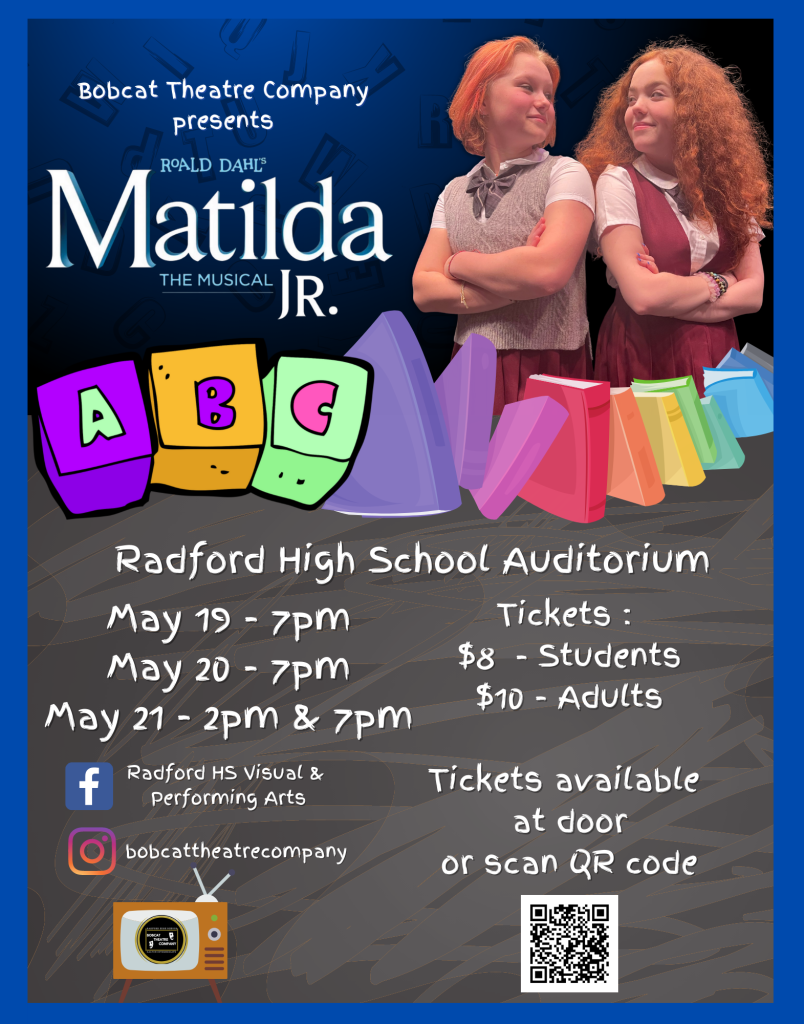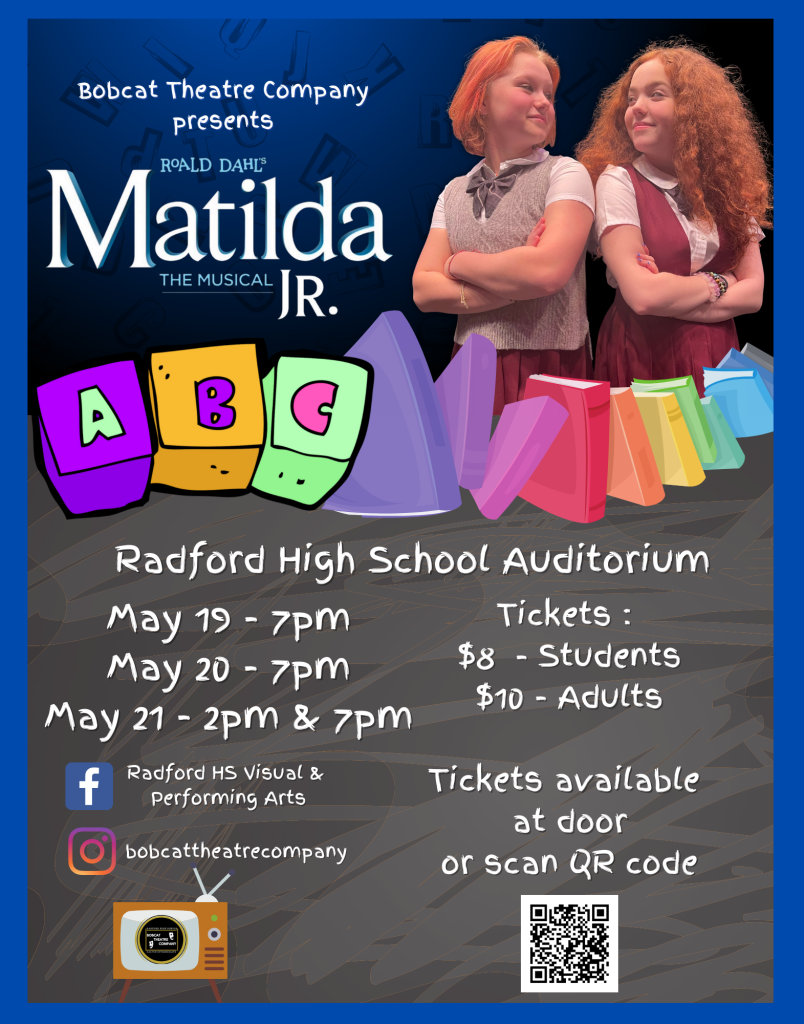 Bobcat Theatre Company of Radford High School and Dalton Intermediate will present
their spring musical, Roald Dahl 's Matilda Jr., Thursday, May 19 through Saturday, May 21.
A cast and crew of 50 students in grades 7-12 will bring to the stage the story of Matilda, Miss Honey, and students of Crunchem Academy as they deal with the need to be a little bit naughty. This classic junior musical runs just over an hour and will leave the audience feeling like it is okay to stand up to the bullies of the world.
Matilda Jr. will be held at the Radford High School Auditorium, 50 Dalton Drive, with the following performance schedule: Thursday, May 19, 7 p.m.; Friday, May 20, 7 p.m.; Saturday, May 21, 2 p.m.; Saturday, May 21, 7 p.m.
The play's director is Casey Worley; the music director is Darren Goad; the choreographer is Emily Gruver.
Rebellion is nigh in this gleefully witty ode to the anarchy of childhood and the power of
imagination. Matilda, Jr. is the story of a girl who dreams of a better life and the children she inspires. Audiences will find themselves rooting for the "revolting children" who are out to teach the grown-ups a lesson.
Matilda has astonishing wit, intelligence, and special powers. She is unloved by her cruel parents but impresses her schoolteacher, the highly loveable Miss Honey. Matilda's school life isn't completely smooth sailing, however. The school's mean headmistress, Miss Trunchbull, hates children and just loves thinking up new punishments for those who don't abide by her rules. But Matilda has courage and cleverness in equal amounts and could be the school pupils' saving grace.
The ticket price for the play is $8 for students and $10 for adults with limited seating available.
Tickets will be available at the door or at www.showtix4u.com/event-details/64159.