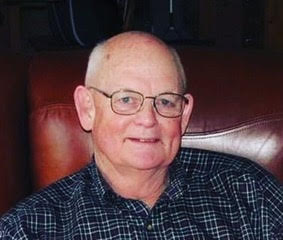 Clarence Randolph (Randy) Gardner, Jr., 81, of Christiansburg, passed away surrounded by family on April 30, 2022 in Charlottesville, Va. following a brief illness.
Randy was a native of Virginia, born Oct. 21, 1940, in Newport News to the late Hilda Mae Munford and Clarence Randolph Gardner, Sr. He was preceded in death by his beloved brother, the Reverend Frederick Gardner, and his niece, Melanie Gardner.  
Randy grew up in Wakefield, Va., which he always held fondly in his memories. He graduated from Hampton High School and subsequently earned a bachelor's degree in Dairy Science from Virginia Polytechnic Institute in 1962.
He started his career in pharmaceutical sales working for Upjohn, where he earned many accolades. He went on to various sales jobs until he found his professional passion selling and developing real estate, from which he never retired. After living and raising a family in Shawsville, he ultimately settled in Childress, where he enjoyed landscaping, raising chickens and sharing eggs, and spending time with many wonderful friends. He was also an active member of his church, where he served on many committees.
He was devoted to his family and was always proud of his children and grandchildren.
He is survived by his wife of 36 years, Rebecca Gardner; his children, Sonya Gerisch, Tamara (Carey) Parker, Joseph (Mariel) Gardner, Missy (Michael) Lehto, Suzy (Joel) Gilbert-Wiggins, and Matthew (Brooke) Etgen; and eight grandchildren, Caroline Parker, Dylan Gilbert, Sam Gilbert, Russell Wiggins, Jacob Lehto, Ava Kate Lehto, Vallie Etgen, and Reed Etgen.
Funeral services will be held Thursday, May 5, 2022, at 11 a.m. at St. Paul United Methodist Church in Christiansburg. Visitation will be today, Wednesday, May 4, 2022, from 5 to 7 p.m. at McCoy Funeral Home in Blacksburg. A private burial will be held at Wakefield United Methodist Church.   
In lieu of flowers, donations may be made to Feeding America or a charity of your choice.