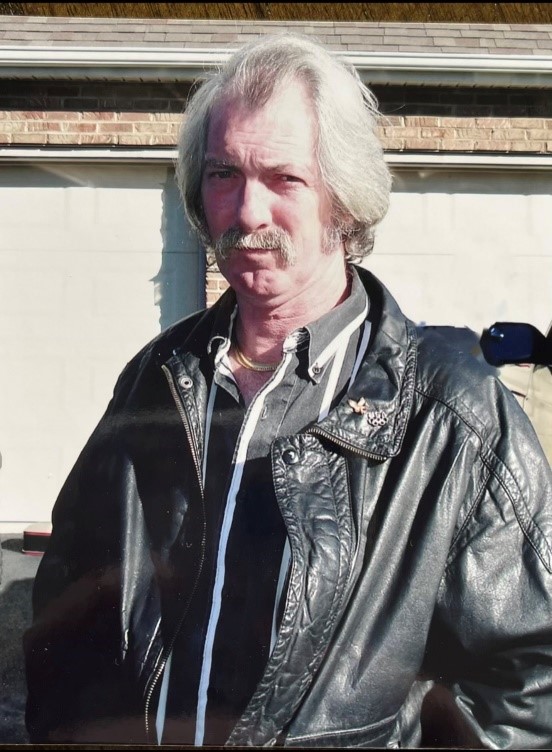 James Richard (Rickey) Childress, 68, passed away Thursday, April 28, 2022.
He was born Jan. 17, 1954, and at the time of his death he lived in Floyd but was formerly from Christiansburg.
Rickey was a master cabinet maker, and his excellent work is in the homes of many satisfied homeowners throughout the area. 
​He was predeceased by his parents, James B. Childress and Kathleen Wright King Childress;his brother, Danny King and his wife, Brenda King; a brother-in-law, Doug Carter; and a nephew, Joseph Carter. 
Rickey is survived by his son, Eric Childress and his wife, Jennifer Childress; granddaughters Cymberly Cressell and Casey Bibb (Drew); a grandson, Mason Childress; a great-granddaughter, Riverley Bibb; sisters Rita Carter, Debbie King, and Lela Hogan (Dean); brothers Benny Childress and Eddie King; and his ex-wife and mother of his only child, Helen Poff. 
Rickey has numerous friends and co-workers who will miss his companionship and artistic skills in cabinetry. He had also lost several close friends over the years. Rickey will be greatly missed for his sense of humor and generosity.
​Memorial services at this time are pending. 
The Childress family is in the care of Mullins Funeral Home & Crematory in Radford.
www.mullinsfuneralhome.com.