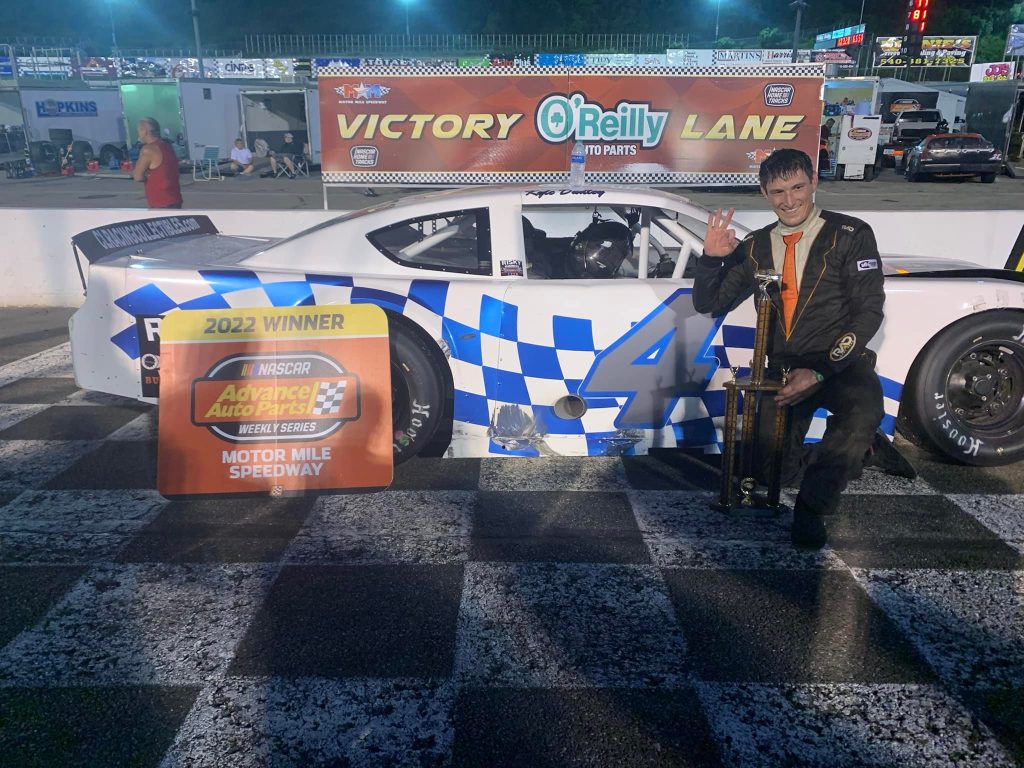 The Late Model Stock Car division had a pair of twin-50 lap races at Saturday's races at Motor Mile Speedway in Radford with Kyle Dudley picking up his third win in a row in the first race by holding off a late challenge from Mike Looney, who then won the second race of the night.
Cory Dunn (third place) and Bryan Reedy (fourth) also kept it exciting by challenging the leaders at times and being in contention at the end. 
In the second race, the winners' order was inverted with Looney finishing first and Dudley coming in second. The top finishers had to work their way through a lot of traffic to get to the front again.
Before making it back to the front stretch, #14 Bryan Reedy and #7 Blayne Harrison got together. Reedy's car survived the incident, but Harrison, Dudley, and others were not as fortunate. NASCAR officials penalized Reedy and sent him to the tail end of the lead lap. 
The Sportsman Division also held a pair of twin-30 lap events with Daryn Cockram picking up a win in race one, and Karl Budzevski winning the second race.
Doodle Lang was the winner in the Mod 4's. Daniel Eakin won the Super Streets, Cory Thomason was the winner for the U-Cars, and William Hale won for Pure 4's in his first-ever visit to Motor Mile Speedway.