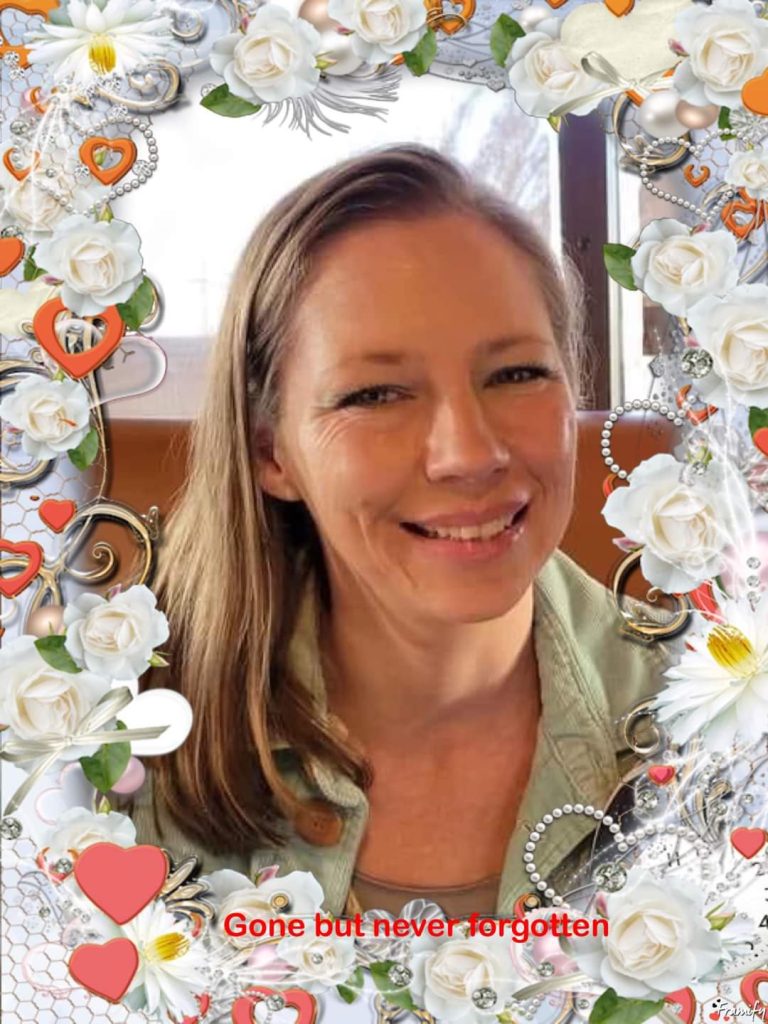 Misty Kate Kagey, 39, of Radford, passed away unexpectedly on Wednesday, June 8, 2022.
She was an employee of Food City. Misty was preceded in death by her grandfather, George Bise; her grandmother, Catherine Perry; a nephew, Ryland; and a great-aunt, Sharon Shobe.
Survivors include her parents, Wendell Gentry Bise, Sr,. and Cathy Sue Nutter Hernandez; a daughter, Willow Mae Kagey; a sister, Crystal Kagey; brothers Wendell, Jr., and Randall Shobe; aunts Dana, Jenny, Lynn, Vickie, and Penny; uncles Ricky, Timmy, and David; paternal grandmother Edith Bise; nieces and nephews Joseph, Adlar, ZZ, and Stella; and many other relatives and friends.
Misty continued to share her love even after death by being an organ donor and giving life to four others in need.
Services will be private.
The Kagey family is in the care of Mullins Funeral Home & Crematory in Radford. www.mullinsfuneralhome.com