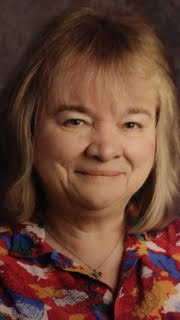 Betty Lamb Kanode, 65, of Christiansburg, died on Friday, July 8, 2022, at her home.
Born on Sept. 5, 1956, in Radford, she was the daughter of Burley Edward and Dorothy King Lamb. 
In addition to her parents, she was preceded in death by her son, Andrew Karlton Kanode. 
Surviving are her husband, Kermit Karl Kanode of Christiansburg; daughter Courtney Kanode Vaught (Josh); grandson Camron Karlton Kanode; granddaughter Lilly Annabelle Vaught, all of Blacksburg; and sister Snookie Lamb Caldwell (Doug) of Lexington. 
A funeral service was held on Wednesday, July 13, 2022, in the McCoy Funeral Home Chapel with the Rev. Sarah Hill officiating. Interment followed at Sunset Cemetery. The family received friends on Wednesday prior to the service at McCoy Funeral Home. 
In lieu of flowers, the family suggests that memorial contributions be made to the charity of your choice.