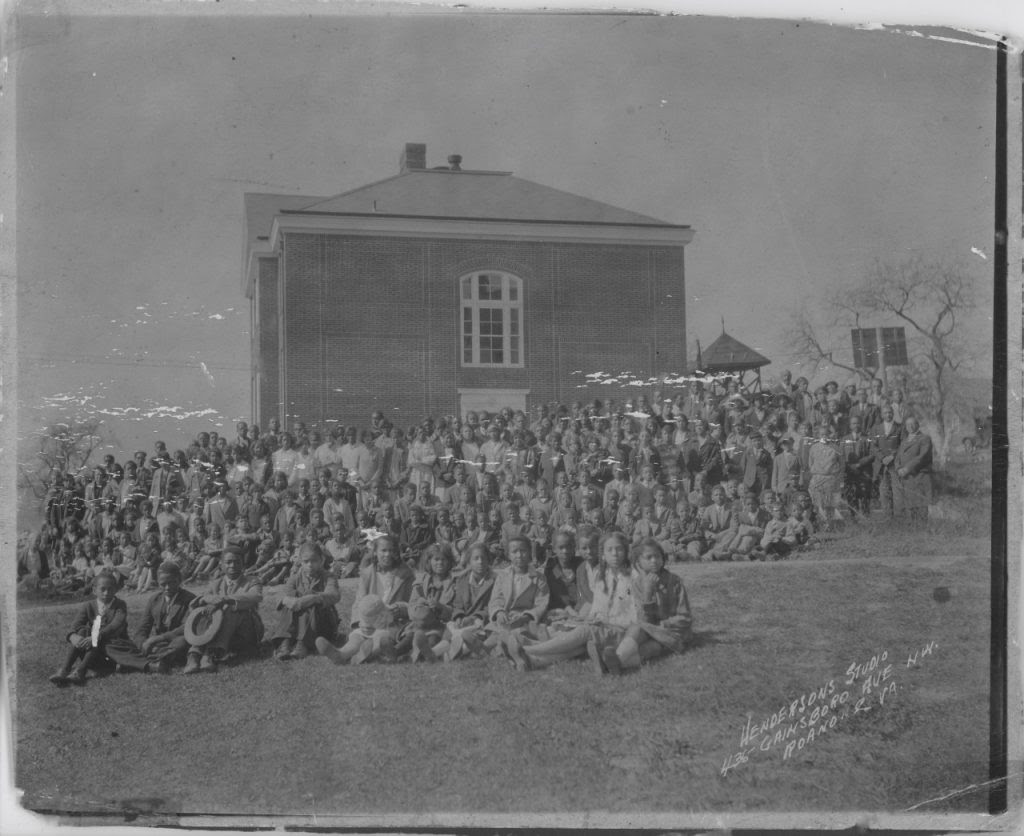 The Christiansburg Institute now has the power to tell its rich, century-long story through its self-managed Christiansburg Institute Digital Archive thanks to a $251,052 Digitizing Hidden Collections: Amplifying Unheard Voices grant from the Council on Library Information Resources.
University Libraries at Virginia Tech is collaborating with the institute on its grant-funded project, "Changing the Narrative: Modeling Equitable Stewardship of African American Storytelling and History," to digitize stories, photos, and documents of Christiansburg Industrial Institute, the first high school in Southwest Virginia to educate the formerly enslaved (1866-1966). 
The grant funds will support digitization of 38.65 linear feet of Christiansburg Institute Museum and Archives' collections and two new institute staff positions to digitize and process materials on site at the Christiansburg Institute.
University Libraries has access to specific experience, funding, technologies, and bandwidth to create additional avenues of discovery for the collections. The materials will be freely available to anyone with an internet connection through the Christiansburg Institute Digital Archive and the University Libraries' Southwest Virginia Digital Archive.
"Christiansburg Institute's rich 100-year history of African American education and empowerment represents a succinct cultural tradition of learning and innovations expressed in rural Appalachian communities throughout the 19th and 20th centuries," said Chris Sanchez, executive director of the Christiansburg Institute, Inc. "This story is important because it is emblematic of the racial repression and injustices experienced by generations of African Americans, who nonetheless built institutions and communities that thrived and who called Americans of all races to a higher moral standard."
The unheard stories gleaned from 870 photographs, 60 slides, 15 diplomas, 48,000 typed pages, and 3,300 handwritten pages from the school's principals, teachers, and students are invaluable in spotlighting the Black Appalachian experience throughout the ages.
"These voices speak and bear witness to the ancestral traditions, intergenerational genius, and immense creativity manifested at Christiansburg Institute — building a mecca of African American education, culture, and life for centuries," said Sanchez. "We feel that the Digitizing Hidden Collections: Amplifying Unheard Voices grant represents a powerful opportunity to amplify the many unheard voices and stories throughout the Christiansburg Institute's century of life."
"This history has been largely inaccessible for the past 50 years," said Christiansburg Institute (C.I.) Archivist Jenny Nehrt. "Digitizing Christiansburg Institute's archives is also important because many of the African Americans who either attended C.I. or had family members attend C.I. do not live in the New River Valley anymore. For a variety of economic and social reasons, there is a network of C.I. alumni and descendants across the country. And as many of us know, getting to Southwest Virginia can sometimes be a challenge. I hope the Christiansburg Institute Digital Archive will reunite families with their material history, regardless of their distance.
"We mindfully built a grant proposal that prioritized the autonomy of C.I. to tell its story and preserve its material history while also furthering the work of the University Libraries' Southwest Virginia Digital Archive," said Nehrt.
Sanchez said this community-based partnership allows subject-area experts within the community to be more involved in preserving, organizing, and presenting past experiences without risk of misinterpretations or miscategorizations.
"Christiansburg Institute partnering with the University Libraries represents a much-needed model of equitable collaboration between university institutions and grassroots non-governmental organizations that engages historical research, analysis and interpretation, and preservation from a community-based perspective and grassroots methodology," said Sanchez.
University Libraries' Digital Preservation Coordinator Alex Kinnaman said this project fits into Virginia Tech's land-grant mission. "We have an obligation to support our community in any way we can, including supporting local community collections through our funding and expertise without removing autonomy and ownership from the original owners," said Kinnaman.
Kinnaman said she hopes this collaboration is the first of many community partnerships."I hope that this project encourages partnerships with other cultural heritage organizations in a way that is mindful of past experiences, meets their needs and expectations, and enriches the University Libraries' collections to be more diverse and representative of the region in which we live and work."