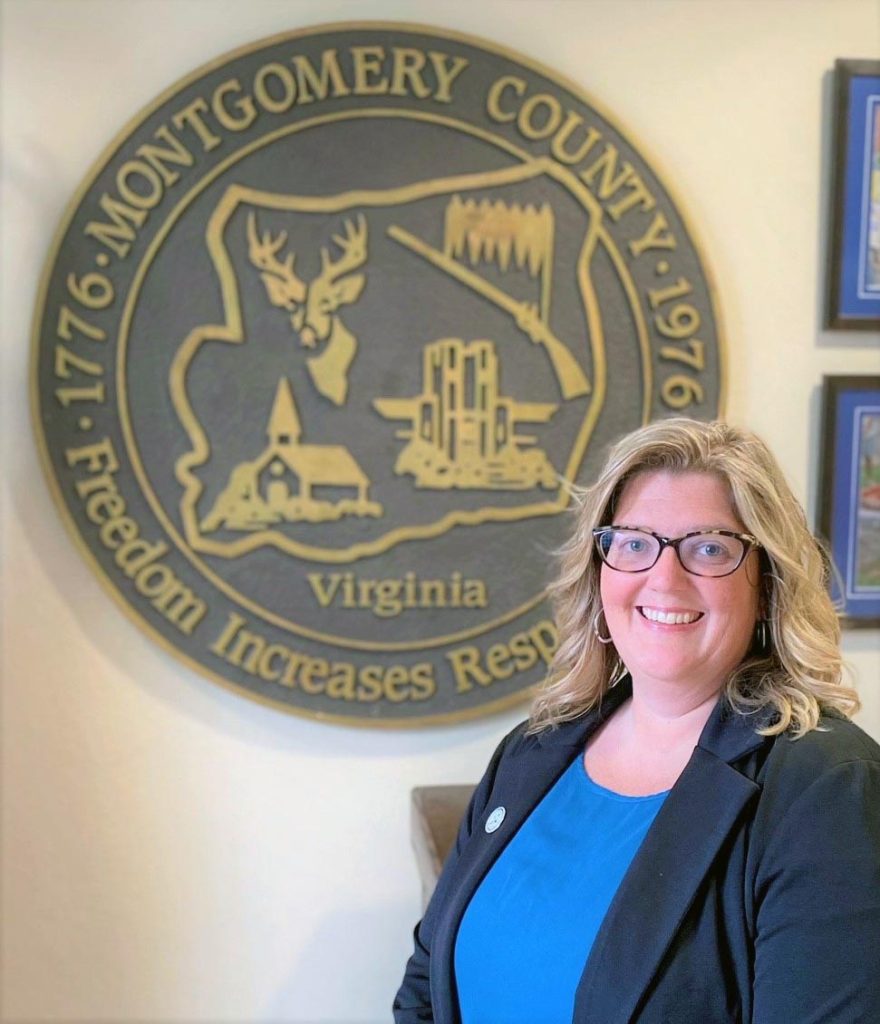 Montgomery County has named Brea Hopkins its new Director of Planning and GIS.
In her role as director, Hopkins will oversee daily operations in the Montgomery County
Planning and GIS Department. The department is responsible for administering the county's
comprehensive land use plan and zoning and subdivision ordinances; providing geographical
information and mapping services; and maintaining official street names and addresses in the
unincorporated areas of the county.
The department also supports the planning commission, the Board of Zoning Appeals, the Agricultural and Forestal District Committee, and the Board of Supervisors.
"While the applicant pool was competitive, Brea's depth of experience in planning, zoning and
GIS at every level made it clear that she was the best fit," said Deputy County Administrator and Chief Financial Officer Angela Hill. "In addition, during her time as the interim Planning and GIS Director, Brea performed the duties of the job extraordinarily well. We are fortunate to have her in this role."
Hopkins joined Montgomery County in 2001 as the administrative assistant for the Planning and
GIS Department. While working for the county, Hopkins earned a bachelor's degree in geography with a concentration in planning from Radford University. She obtained her Certified Zoning Administrator and Certified Transportation Manager credentials while serving on the
executive committee for the Virginia Association of Zoning Officials
Over her 21-year tenure with Montgomery County, she has held several positions with the most recent being Planning and Zoning Administrator, which she began in February 2021. In January 2022, Hopkins was named Interim Planning and GIS Director.
"I started my career with Montgomery County over two decades ago, and this has been the best
career decision I could have ever made," Hopkins said. "In my tenure with Montgomery County,
I have served at nearly every level in the Planning and GIS Department and have been blessed
to have the support of so many people. I'm thankful for this new opportunity to lead a terrific
staff and to help them grow their own success stories, all while continuing to serve Montgomery
County's citizens."