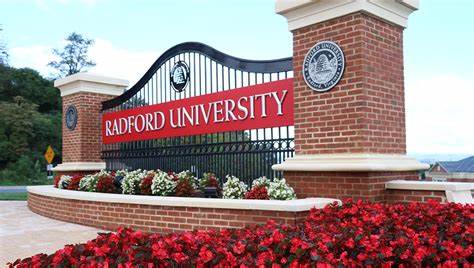 Radford University's affordability and marketable degrees are again getting recognition.
The university is ranked among the nation's top public and private universities and the Best Bang for the Buck by Washington Monthly's annual 2022 College Guide.
Each of the more than 400 universities ranked were judged on their contribution to the public good in three broad categories: social mobility, research, and public service. Radford's addition to this exclusive list was also based on the university's ability to help non-wealthy students attain marketable degrees at manageable prices.
The university ranked 127 in the 2022 National University Rankings and 31 in the 2022 Best Bang for the Buck Rankings: Southwest, a ranking the university has been part of for nearly a decade.
The Washington Monthly rankings focus on publicly available data, taking into account graduation rates, net price of attendance, student loan data, and other factors that are important to students and their families.
"By continuously being named in these exclusive lists, Radford University is fully maintaining its commitment to the accessibility and affordability of higher education," according to a statement by the university. "Offering attainable education to students advances their social mobility."
One example of how the university is "helping many of its students grow and navigate the economic and social challenges of university life" is the Center for Opportunity and Social Mobility (COSM), which opened at the beginning of the fall 2021 semester.