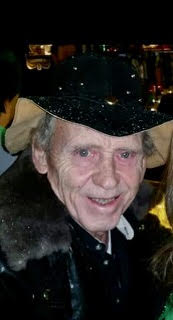 Baxter Walter Blevins, 78, of Dublin died Monday, Dec. 19, 2022.
He was born in Troutdale, Va. on May 30, 1944, to the late Garland Faith and Eugenia Dunavant Blevins. He was preceded in death by his wife, Juanita Tickle Blevins, and a brother, Larry Garland Blevins. 
He is survived by his daughter and son-in-law, Nicole (Sis) and Randy O'Dell; a son, Tracy Blevins; grandchildren Josie, Judy, Julia, JoAnna, Holly, and Misty; great-grandchildren EmmaLeigh and Karson-Leigh; and a brother, Kenneth Blevins.
Graveside services were conducted Wednesday, Dec. 21, 2022, at 11 a.m. in the Highland Memory Gardens.