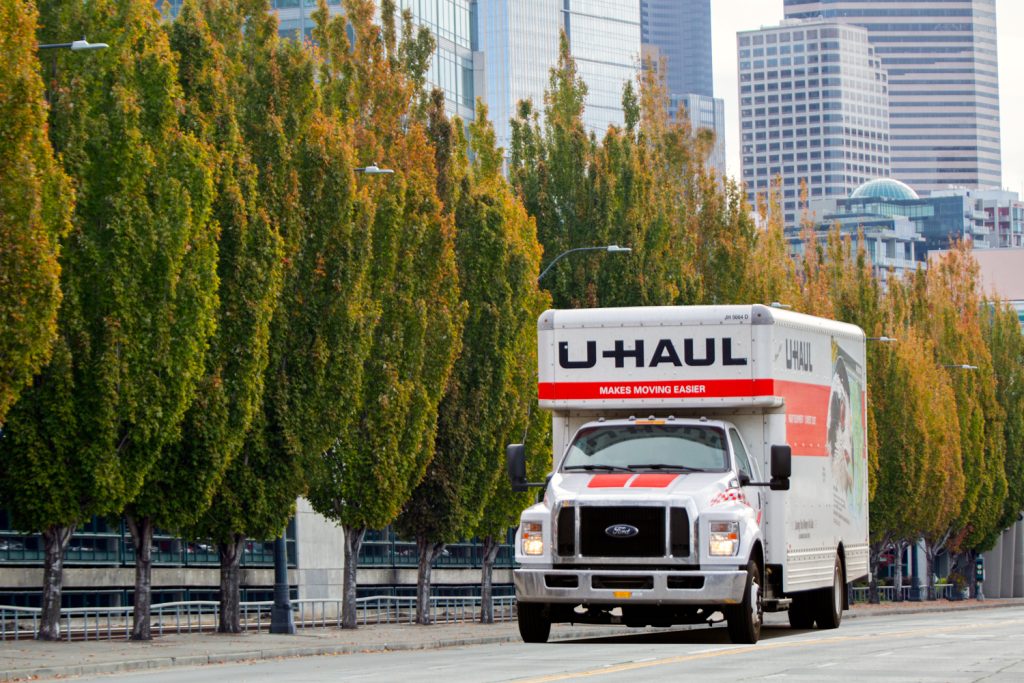 Due to fewer people leaving Virginia, the commonwealth netted a larger percentage of arrivals to climb 26 spots from its No. 31 growth ranking in 202 to the No.-5 spot in 2022.
Do-it-yourself movers arriving in Virginia accounted for 50.5% of all one-way U-Haul truck traffic in and out of Virginia (49.5% departures) to make it a top-10 growth state for the first time since 2015.
"Within the last six to eight months there has been steady migration into Virginia, particularly in the rural areas," stated Clinton O'Neill, U-Haul Company of Richmond president. "I see a lot of people moving here from New York and other northern states. Virginia had fewer restrictions during the pandemic, and that appealed to a lot of people and businesses. There are a lot of new businesses opening.
"The ability for people to work from home has brought more residents to Virginia," according to O'Neill. "In speaking with some of our customers, that's one of the reasons they've moved here. People can be away from the hustle and bustle but still have access to the things they need. You can hike in the mountains or relax on the beach here. Everything you could want is accessible in just over an hour from central Virginia. There's something for everyone."
The U-Haul Growth Index is compiled according to the net gain of one-way U-Haul trucks arriving in a city or state, versus departing from that city or state, in a calendar year. Migration trends data are compiled from more than 2 million one-way U-Haul truck transactions that occur annually across the U.S. and Canada.
Texas is the No. 1 growth state for the fifth time since 2016. Florida, South Carolina, and North Carolina round out the top four growth states. California ranks 50th and Illinois 49th for the third year in a row, indicating those states saw the largest net losses of one-way U-Haul trucks.
Virginia's top growth market is Henrico. Other notable net-gain cities include Charlottesville, Fredericksburg, Williamsburg, Lynchburg, Roanoke, Alexandria, Blacksburg, Suffolk, Hampton, Midlothian, Martinsville, Winchester, Harrisonburg, Danville, Chantilly and Springfield.
While U-Haul migration trends do not correlate directly to population or economic growth, the U-Haul Growth Index is an effective gauge of how well states and cities are both attracting and maintaining residents.
2022 U-Haul growth states
1. Texas 2. Florida 3. South Carolina 4. North Carolina 5. Virginia  6. Tennessee 7. Arizona 8. Georgia 9. Ohio 10. Idaho 11. Colorado. 12. Utah 13. Nevada 14. Indiana 15. Missouri 16. Wisconsin 17. Minnesota 18. Montana 19. New Mexico 20. Alabama 21. Iowa 22. Oregon 23. Washington 24. Pennsylvania 25. West Virginia 26. Kentucky 27. Delaware 28. Connecticut 29. Maine 30. Vermont 31. South Dakota 32. Nebraska 33. Wyoming 34. Mississippi 35. Louisiana 36. Washington, D.C. 37. South Dakota 38. New Hampshire 39. Kansas 40. Rhode Island 41. Alaska 42. Oklahoma 43. Arkansas 44. Maryland 45. New Jersey 46. New York 47. Massachusetts 48. Michigan 49. Illinois 50. California.