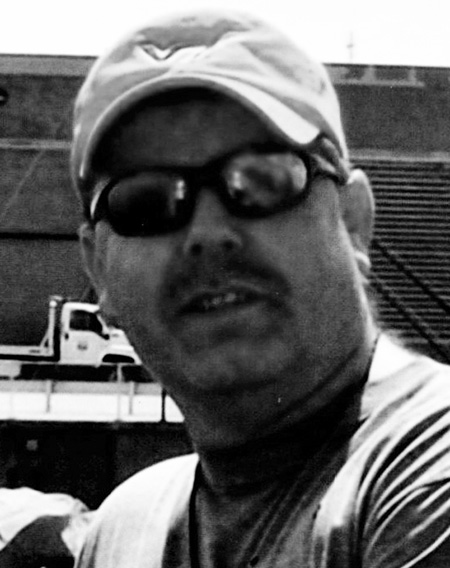 Randal Hosford Wentworth, 57, of Lexington, Va., crossed over to the happy hunting ground in Heaven on Saturday, Dec. 24, 2022.
He was born Thursday, July 29, 1965, in Lexington, the son of Stephen Hosford and Rosemary Powley Wentworth. 
Randal graduated from Amherst County High School, then went on to serve his country in the United States Army until 1986. He would later serve in the Virginia Army National Guard in 2002 and 2003.
As a man of faith, Randal faithfully attended and was a member of Thomas Road Baptist Church, in Lynchburg, Va. He was a dedicated employee of Southern Inn of Lexington, but when he wasn't at work, he enjoyed numerous activities and hobbies he picked up over the years. Randal was a very talented man with his drawings. He loved to fish, garden, and cook, but his passion was mostly outdoors hunting and camping with his family. He was a proud Hokie when it came to college sports and was also loyal to his beloved Amherst Lancers. 
Randal was preceded in death by his biological father, Rufus Hull Bennington. 
Left to cherish his memory are his wife, Rebecca Breeden Wentworth; his father, Stephen Wentworth; his mother, Rosemary Powley Cole; his stepfather, Stephen R. Cole; his sons, Hunter Lloyd Wentworth, Randal Lee Wentworth, and Quent Bennington Wentworth; and his "little buddy," granddaughter Oaklynn Nova; a daughter, Crystal Leighann Funk (John ) and their four children; stepson Robert Dane Breeden (Judy) and their son, Paul; brothers Philip Wesley Wentworth (Lori) and Gordon Wayne Wentworth (Karen); sisters Elizabeth Wentworth Castro (Jesse) and Kathryn Wentworth (Jeff); brothers-in-law, Frank Breeden (Terri) and Russ Breeden. He was uncle to Megan Kohnen, Abigale Wentworth, Elias Wentworth, Sarah Cannon, Rachel Williamson, Hannah Sexton, Jesse Castro, Matt Potter,  Brandon Wentworth, Jon Duckworth, Stephen Duckworth, Rosemary Duckworth; and many great-nieces and great-nephews.
Memorial services to honor Randal's life were held at 2 p.m. on Sunday, January 1, 2023, at River Church; 115 Seminole Dr., Madison Heights, Va. where military rites were conducted. Coach Jesse Castro officiated. To honor Randal, the family requested attendees to wear their favorite Hokie or Amherst Lancer gear or hunting apparel. 
Interment will be held privately at a later date at Southwest Virginia Veterans Cemetery in Dublin. 
In lieu of flowers, the family asks considering donating to Hunters for Hungry by visiting www.h4hungry.org, or by mail; 1108 Sedalia School Rd, Big Island, VA 24526; or donating to a local chapter. 
Online condolences may be expressed to the Wentworth family by visiting www.johnmoakey.com.