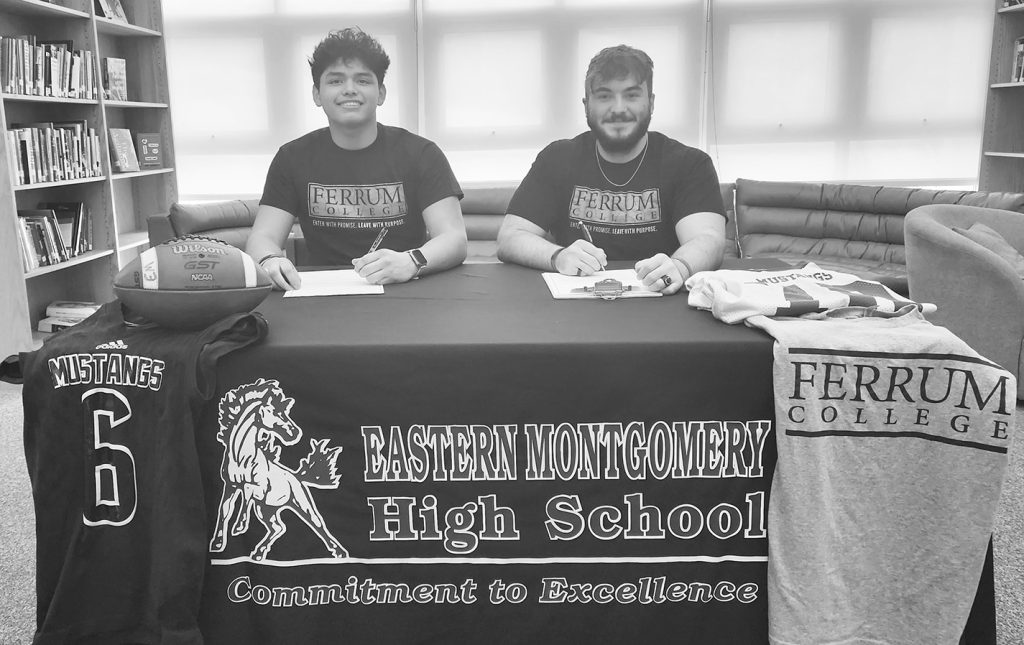 By Marty Gordon
Eastern Montgomery High School's Angel Ramos-Mendoza and Brandon Kingery have committed to play football for Ferrum College this fall.
The pair signed letters of intent on Friday in the EMHS library in front of family and friends. 
Both are excited to continue their athletic careers while gaining a college education. 
Kingery (5-10, 274) started for three seasons for the Mustangs and finished with 41 solo tackles this past season from his defensive line position. Ramos-Mendoza (5-9, 205) added 17 solos of his own as he lined up beside his teammate.
Eastern Montgomery coach Jordan Stewart said Ferrum is gaining two excellent players on and off the field. 
"Both are four-year starters who have been captains, top weight lifters and overall hard-nosed football players," he said. 
Both student-athletes plan to major in exercise science. They will join former Eastern Montgomery defensive back Seth Burleson at the Rocky Mount school.