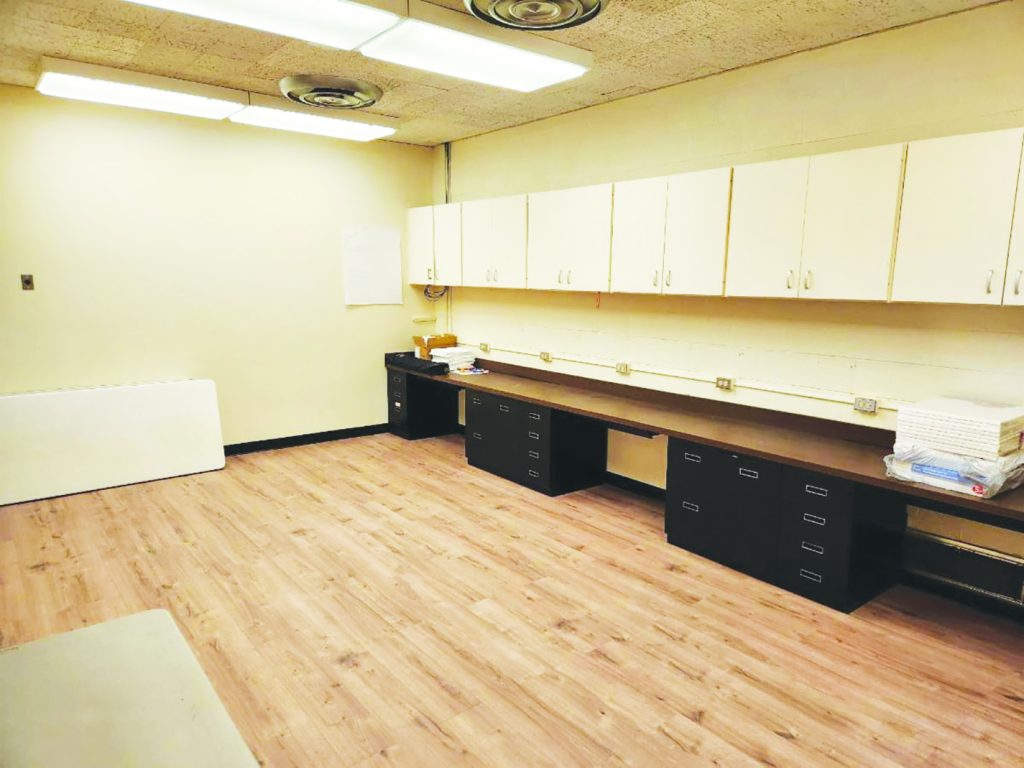 Submitted by Casey Jenkins, Executive Director, Montgomery Museum of Art and History
CHRISTIANSBURG, VA – The Montgomery Museum of Art and History is one of eleven recipients to receive a grant from the Virginia Museum of History & Culture's (VMHC) Commonwealth History Fund. The Montgomery Museum has been awarded $25,000 to tell the story of Virginia's Appalachia via the development of an education lab and new interactive exhibit material.
The VMHC, in partnership with Virginia's Department of Historic Resources (DHR), awards grants to history organizations and projects throughout the Commonwealth of Virginia through its Commonwealth History Fund. Several key selection criteria are considered for the grants, including the significance of the project or resource, its impact on its community and the commonwealth, the focus on historically underrepresented topics and communities, and the need for funding and urgency of the project.
One of the largest initiatives of its kind, the Commonwealth History Fund is expected to award up to $2,000,000 over its first five years. In 2022, the VMHC awarded $402,500 to fellow history organizations. Funds can be used for a variety of purposes including preservation, publications, artifact acquisition, research, conservation of artifacts and educational programming.
Eligible recipients include Virginia non-profits, educational institutions, and state recognized Virginia Indian tribes. The fund was made possible through the generosity of Dominion Energy and others. 
"The Commonwealth History Fund has quickly become one of the best tools we have as your state history museum to support history education and preservation efforts taking place in your local community," said VMHC President & CEO Jamie Bosket. "We are so very thankful for this opportunity to invest in the work of our fellow history organizations, now and for years to come."
"We are incredibly honored to be one of the eleven compelling projects chosen to receive funding from the Commonwealth History Fund," said Montgomery Museum Director Casey Jenkins. "Through this amazing opportunity, we will be able to give back to Southwest Virginia by implementing a project that will help us tell the story of Virginia's Appalachia." 
The museum plans to utilize the grant funds to improve digital capability via dedicated space and equipment to enhance access to museum collections for researchers, scholars, and the general public. This dedicated space in the lower level of the museum will be known as the Education Lab, which will also offer free research services via brand new state-of-the-art digitization equipment.
The first project planned for the new digitization and exhibition equipment centers on the 1822-1825 Kyle Store ledger. Created when the county seat of Christiansburg served a wide region of Southwest Virginia, the ledger includes transaction records of well-known early settlers and large landowners. What they purchased, its pricing, and frequency of purchases are all avenues for research. However, the ledger holds an even more fascinating story.
Ledger notations document the movements of women and enslaved people conducting errands to the store. "Once digitized," Museum Curator Sherry Wyatt says, "The museum will create an interactive exhibit allowing the visitor to experience the ledger with its complex script handwriting. It will provide an opportunity to learn about the social interactions at the store and of the area during the time of slavery in Virginia. This opportunity allows us to tell a fuller story of enslaved people and their lives in Virginia's Appalachia."