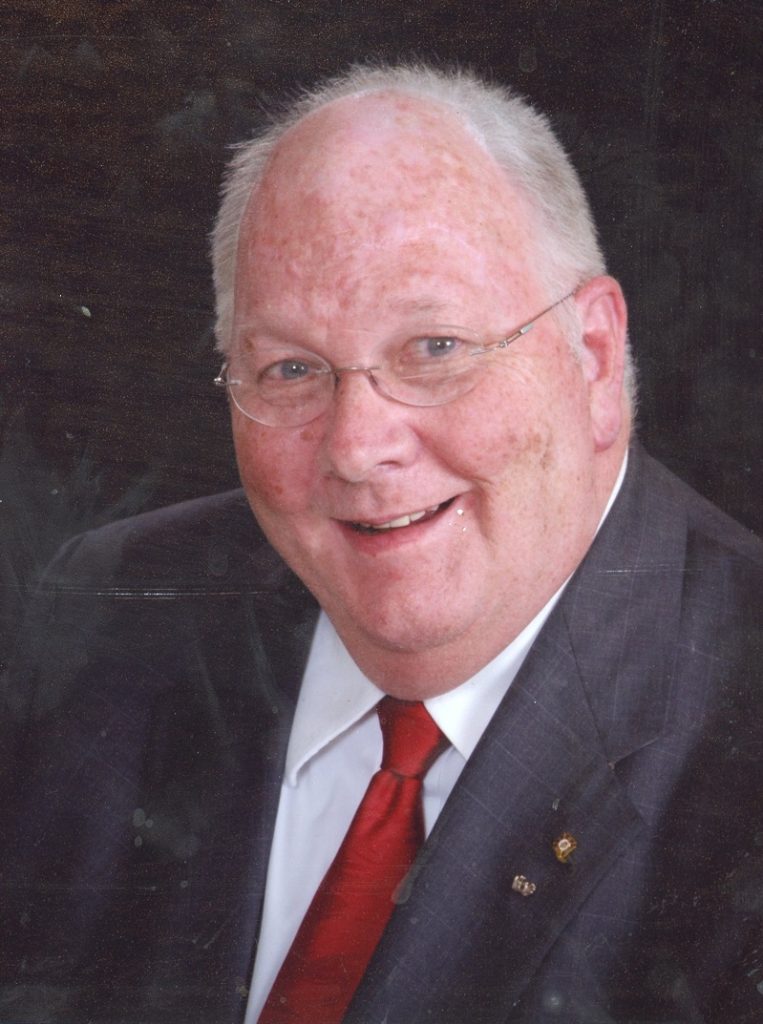 Rev. Richard Hubert "Dick" Horne, of Christiansburg, went to be with his Lord on March 3, 2023.  He was 76 years old. 
He is survived by his daughter, Dr. H. Leveta Horne and her husband, Eric Brown; his four granddaughters, Rachel Altizer and her husband, Daniel Altizer, Grayce Woodrum and her husband, Preston Woodrum, Quinn Horne, and Makenna Horne; two great-grandchildren, Theo Horne and Rory Altizer; sister-in-law, Katinka Hawley and her husband, Dale Hawley, and their children John Hawley and Jeff Hawley; brother-in-law, Michael Knowles; cousin, Linda Stone; and loving caretakers who became family, Dora Byrd, Brooklyn McDonald, Brittany Townley, and Brianna Lambeth. 
He was preceded in death by his parents, Hubert and Louise Horne; aunts, Ernestine Slusher and Donna June Baber; his wife, Patricia Horne; and his son, Brian Richard Hubert Horne.
The son and honorary grandson of funeral directors, he grew up in the profession. He and his parents lived in the funeral home until his teenage years. Dick was licensed by the Virginia Department of Health Professionals in 1969 and, in 2019, he was awarded his "Golden License" for 50 years of service to the profession. He considered it an honor to serve his community through his profession.
Dick was born and raised in Christiansburg and was a member of Christiansburg High School's class of 1965. He continued his studies earning degrees from Ferrum College and Lynchburg College. He was ordained as a minister in the Southern Baptist Church in 1968 and preached at a variety of churches and different denominations including Baptist, Methodist, and Presbyterian. Dick felt led to return to the church of his childhood, Christiansburg Presbyterian Church, and served as a faithful member for several decades until the time of his death. He preached more than 940 funerals and performed dozens of weddings.
Dick was dedicated to community service and began first in the Ambulance service through the funeral home and, in 1969, joined the Christiansburg Life Saving Crew, later known as the Christiansburg Rescue Squad when they took over the ambulance service. He served there for eight years as chaplain and training officer. He was certified as a Basic and Light Duty Rescue instructor by the Virginia Association of Rescue Squads and was an American Red Cross First Aid instructor for many years. He also served as a Disaster Response Coordinator for FEMA. He also served for more than four decades on the Christiansburg Fire Department as a proud volunteer firefighter and in officer positions of chaplain and secretary-treasurer. The Montgomery County Board of Supervisors presented him with a 50-year service award. 
A longtime local history buff, Dick served as a member of the Board of Directors of the Montgomery Museum. 
Dick was a member of the Christiansburg's Chapter # 86 McDaniel Mason's lodge for more than 50 years.
Dick and his wife Pat were animal lovers and their home often became a refuge for many stray animals who somehow knew they would find a loving home with them, and they did. In lieu of flowers, Dick requested donations be sent to the Humane Society of Montgomery County.
The family received friends on Friday, March 10, 2023, at Horne Funeral Home. There was a Masonic Rites Service Friday evening in the Funeral Home Chapel. Funeral Services will be Saturday, March 11, 2023, at 11 a.m. in the Funeral Home Chapel, with Father Alex Darby officiating. Graveside Services will be private in Sunset Cemetery.