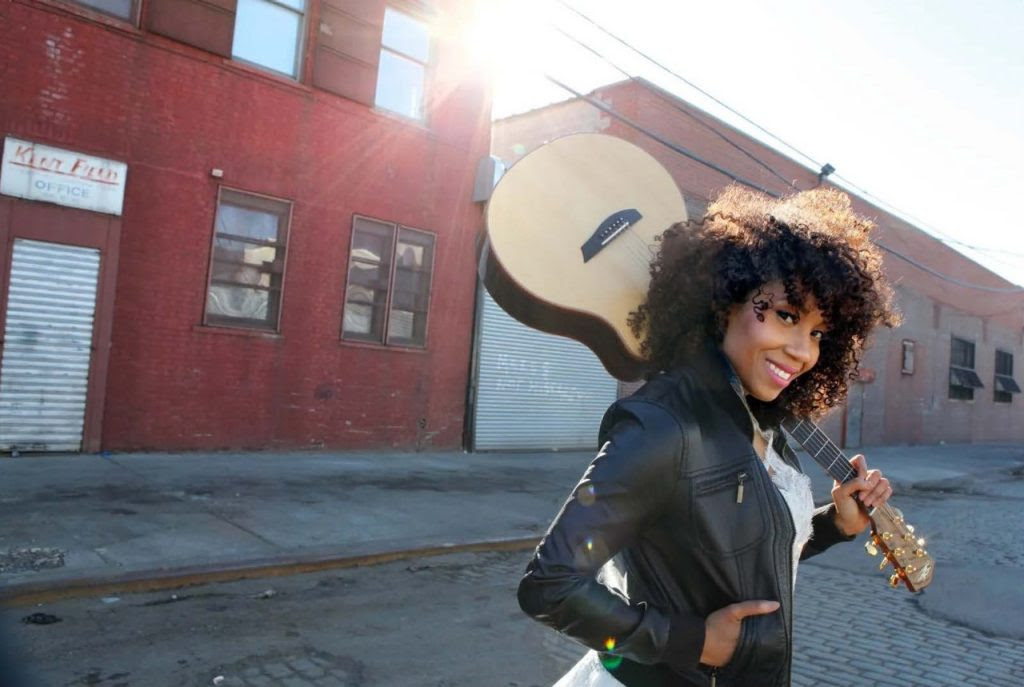 While she has made her mark as a country music artist, Rissi Palmer is equally at home performing R&B and has a gift for reaching across musical boundaries to bring the entire spectrum of popular music to bear. 
Palmer will bring what she calls "Southern soul" to the Moss Arts Center for two performances on Thursday, March 30, and Friday, March 31, at 8 p.m. 
Palmer will be joined by guitarist Charles Newkirk for both concerts in the center's Cube, located at 190 Alumni Mall.
In 2007 Palmer released her debut album, "Rissi Palmer," charting singles "Country Girl," "Hold on to Me," and "No Air." Since then, she has independently released a Christmas single; her first children's album, "Best Day Ever;" and an EP titled "The Back Porch Sessions." Her most recent album, "Revival," was released in 2019 and has been critically hailed as her most personal and uplifting work to date.
Palmer is one of only five Black women to ever appear on the Billboard country music charts. In 2007, she became the first Black woman to chart a country song since Dona Mason in 1987. Dedicated to supporting artists of color who have been underrepresented in mainstream country music, her radio show, "Color Me Country with Rissi Palmer," on Apple Music Country provides in-depth and necessary conversations with both new and established artists.
Palmer will be featured in the documentary short series "American Masters: In The Making." Following Palmer as she works on music for her new album while managing family life and the busiest professional year she has had in a decade, "Rissi Palmer: Still Here" aired nationally on PBS on Friday, March 24, at 9 p.m.
This performance is part of "Up 86," a new collaboration between the Moss Arts Center and North Carolina artist Shirlette Ammons, who is serving as the center's first independent guest performing arts curator. Ammons brings a new perspective to the center's lineup, creating a focus on Black Southern artists who effortlessly cross genres and revitalize time-honored music traditions. In addition to Palmer, "Up 86" features performances by Ammons and Sonny Miles.
"Rissi Palmer's career is a series of left turns," Ammons said. "Her 2017 twangy mid-tempo anthem, 'Country Girl,' made her the first Black woman to grace Billboard's Hot Country charts in over 30 years. She achieved this feat by wading through the prejudices of country music while brandishing the obstinance of the genre's Black forebears. Her radio program, 'Color Me Country,' reminds us that there has never been an absence of Black voices in the country category, just a bigoted radio dial. Palmer's 'Southern soul' is a resounding catchall for the impellent lyrics, fervent vibrato, and palatial strings that bind her country, gospel, rock, and blues inflexions at a common crossroad."
Palmer has performed at the White House, New York's Lincoln Center, and the Grand Ole Opry. She has toured extensively across the country, sharing stages with Taylor Swift, The Eagles, Chris Young, Charley Crockett, and many more. Palmer is also a special correspondent for CMT's "Hot 20 Countdown," featuring chart-topping music videos, news stories, live performances, and candid interviews from country's biggest stars.
The public can be part of the audience when Palmer records an episode of her radio show "Color Me Country with Rissi Palmer" live in the Moss Arts Center Cube on Thursday, March 30, at 5:30 p.m. Palmer will be joined by Richmond guest artist Tony Jackson. A gifted singer often compared to country superstar Randy Travis, Jackson's strong, emotionally charged, and engaging voice and back-to-tradition style has captured the hearts of millions. The show is free and open to the public, but registration is required.
Palmer also will speak to Virginia Tech students about her path as a musician, foundation leader, and radio show host.
Tickets for the performance are $15 for general admission and $10 for students and youth 18 and under. Tickets can be purchased online; at the Moss Arts Center's box office, 10 a.m. to 5 p.m. Tuesday through Friday, and 10 a.m. to 4 p.m. Saturday; or by calling 540-231-5300 during box office hours.
Susan Bland for Virginia Tech