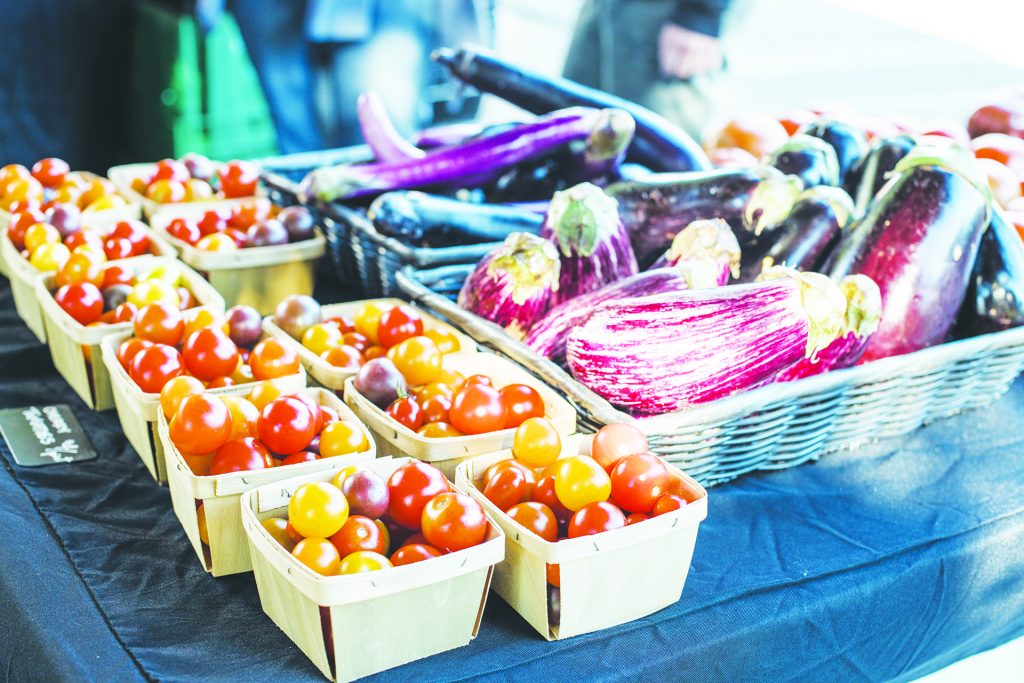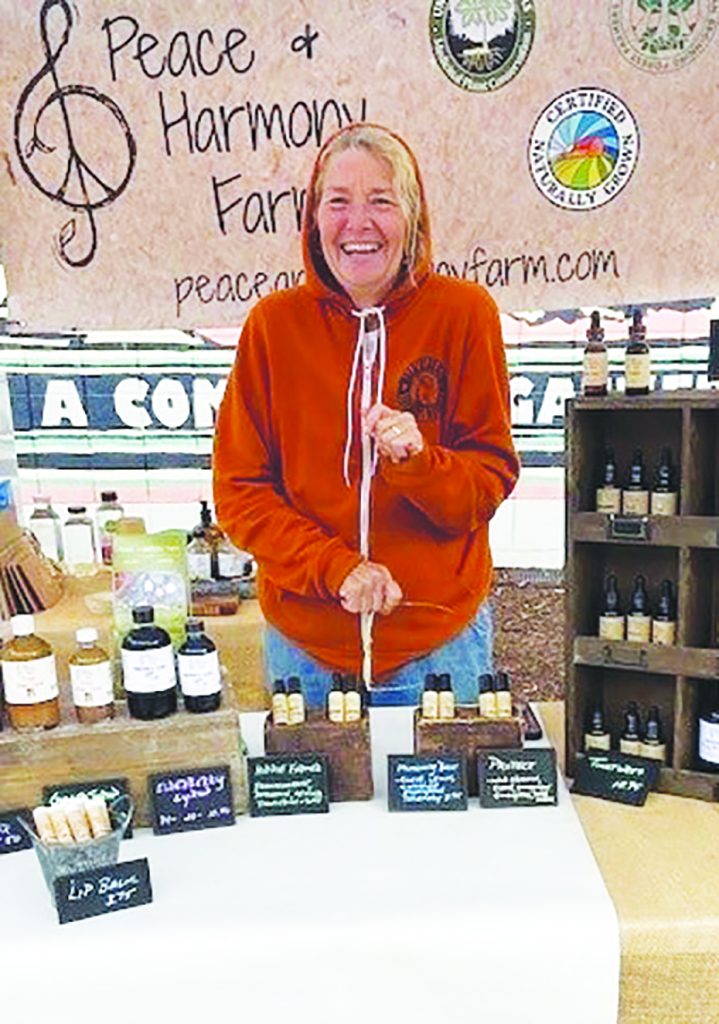 Lori Graham
Contributing Writer
Blacksburg Farmers Market, located at the corner of Draper Road and Roanoke Street, provides locally grown food and homemade products on Saturdays throughout the year, but will soon be opening for the spring and summer seasons with additional hours. 
Beginning on April 1, and continuing through the end of October, market hours will be Wednesdays 2- 6 p.m., and Saturdays 8 a.m.–2 p.m.  
Market shoppers will find a variety of produce, meat, grains, fruit, and other items all grown or made locally. The www.blacksburgfarmersmarket.com website provides a list of vendors along with information about their farms and businesses. 
Director of the Blacksburg Farmer's Market, Deborah Edwards, explains that they are a "producer-only market."
Anything sold at the market must be produced, grown, and made by the vendor or farmer within a 50-mile radius," she said. "We also encourage the vendors to purchase ingredients within the 50-mile radius."
The type of payment each vendor accepts may vary; debit/credit cards, cash only, and Venmo. The market also works on a tokens system, which is a form of currency specific to their market. For example, if a vendor is operating on a cash-only basis and a customer would like to pay with a debit card, the shopper can go to the market's information table and purchase $5 tokens. The cash-only vendor will later redeem that token to the office for their reimbursement. Tokens are a great idea for gift-giving as well. 
Customers who qualify for SNAP, the Supplemental Nutrition Assistance Program, may receive a dollar-for-dollar match up to $50 through Virginia Fresh Match. An EBT customer may spend up to $50 and then receive an additional $50, with the money divided between green tokens (produce only) and brown tokens (other fresh foods like grains and meat). 
Another popular aspect of the Blacksburg Farmers' Market is their Vintage Market.
"It is well loved by the town of Blacksburg, especially the Virginia Tech students," said Edwards. "Anything prior to 2004 is considered vintage. Students love the Y2K and 90's stuff…and they love the idea of recycling clothing."
The Vintage Market will typically be open on the second Sunday of the month; however, it will be the third Sunday of the month in April this year due to the Easter holiday.
Some additional events to look for on the market's website are held on the second Wednesday of each month with the possibility of additional pop-up events being added as the summer progresses. The book swap is one example of this type of event, and the market is looking for additional opportunities that would meet with the community's interests. 
Mingle at the Market is another popular and well-loved farmer's market event that has received great interest by local people. Community members can taste offerings from local breweries or wineries, listen to live music, all while socializing and meeting with friends and family in the market square. 
The market loves to support local musicians and one way they do this is through the Beets 4 Beats program. Interested musicians may sign up for a time slot to perform on Saturdays and Wednesdays. For playing a two-hour gig, they will receive eight $5 Beets 4 Beats coupons that can be used to purchase items from participating vendors. Check the website's schedule for upcoming performances.