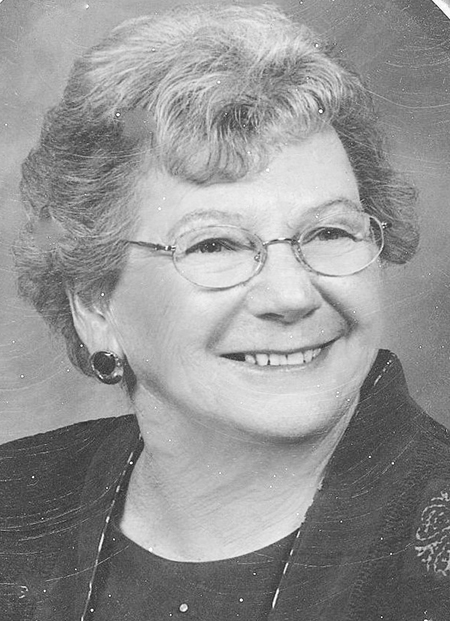 Barbara "Poppy" Nugent Mundy, 88, passed away at her home in Radford on Thursday, March 23, 2023. 
She was a member of Grove United Methodist Church and a Registered Nurse. She was preceded in death by her parents, Curtis and Alice Nugent; husband, Richard "Dick" Mundy; and her "Dilly Girls", Betty Harman, Hazel Williamson, Shirley Reed and Mary Viers.
Barbara was a loving wife, mother, "Poppy," and friend. She was happily married to the love of her life, Dick, for more than 40 years. Her family finds comfort knowing they are reunited in Heaven after 26 years apart. 
She loved her church family, was strong in her faith, and was a devoted member of Grove United Methodist Church for more than 60 years. Her kindness and generosity were felt throughout her community.
Survivors include her daughter and son-in-law, Susan and Larry Martin; son, Kenneth Mundy and his friend, Marion Ohler; brother and sister-in-law, Dennis and Barbara Nugent, and son Grey; grandchildren, Lauren (Chris) Quesenberry, Heather Finman (fiancée, Alaina Dickerson), Jamie Presgrave, Jake Mundy, Matt (Breanna) Martin, Chris (Monica) Martin, Katy (Matt) Smith, and Charley (Dan) Ruch; great grandchildren, Addison and Nicholas Quesenberry, Sadie Presgrave, Lily and Sam Smith, Noah and Cora Ruch; and many other relatives and friends.
The family will receive friends from 1 until 2 p.m. on Sunday, April 2, 2023, at Grove United Methodist Church. Memorial services will begin at 2 p.m. with Rev. Dr. Jan Nicholson-Angle officiating.
In lieu of flowers, please consider donations to the Grove UMC Memorial Garden, 1020 Tyler Ave., Radford, VA 24141
The Mundy family is in the care of Mullins Funeral Home & Crematory in Radford.