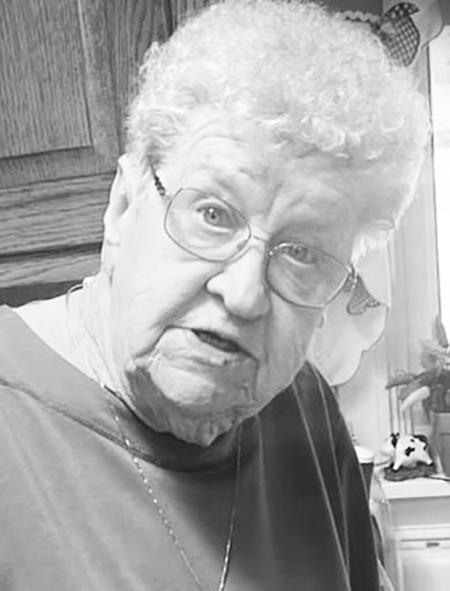 Lucille Mae Law went to be with her Lord, husband, and children on the morning of March 22, 2023, at the age of 86. She passed away peacefully while surrounded by loved ones and cuddled with her loyal cat, Patches. 
Lucille Law was born Lucille Mae Cox on April 28, 1936, to parents Damon Cox and Ella Quesenberry. She was the youngest of four siblings and the only daughter. She grew up in Snowville, Va. and was a beloved member of her community. She was married to her true love and high school crush, Edwin Eugene (Gene) Stike. 
She is predeceased by both of her parents; her brothers, Shirley, Laudie, and Exle Cox; her husband, Gene Stike; and her two children, Gary and Teresa Sowers. 
She is survived by her grandchildren Leslie Elmore, Lauren (Jorge) Morales, and Gary Sowers II whom she cherished. She is also survived by her great-grandchildren who lovingly referred to her as "Candy Mimi", Nicole (Aaron) Hays, Ashley (Christian) Leiss, Caitlin Prichett, James Prichett V, Donovan Prichett, Rebekah Prichett, Oliver Morales and Logan Peacocke, as well as her seven great-great-grandchildren. 
Lucille was also loved and missed by her "family-in-love" as she used to say, her extended Stike family. Terry, Treena and Brittney Stike; Haley (Hayden) Cran; Eddie and Gina Stike; Natasha (Kevin) Poston; Amber (Ryan)Fithian; Graelen, John, Ben and Elizabeth Stike; and great-grandchildren Mackenzie Poston, Kennedy Poston, Ava Fithian and Eden Fithian. 
Lucille was a wonderful woman, a devout follower of God, and member of the church. She worked for Giant for 30 years before retiring. Lucille loved to cook and made amazing comfort foods, she would show her love by offering a warm home-cooked meal. She had a love of dolls and other trinkets that she collected, creating a beautiful home with her husband. Lucille cherished her family and friends, all of whom will lovingly remember her for her humor, kind heart, and warm hugs. 
The family received friends on Tuesday, March 28 at the Mullins Funeral Home in Radford.  Funeral services, a private family graveside service and burial immediately followed.
The Law family is in the care of Mullins Funeral Home and Crematory in Radford.