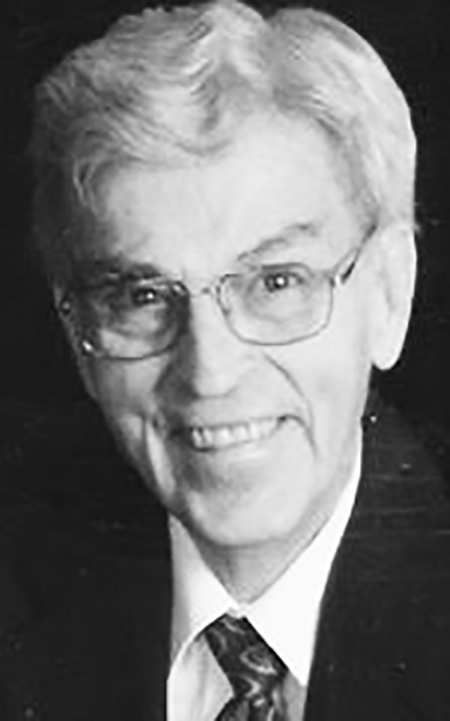 Archie Guthrie Phlegar, of Blacksburg, passed away peacefully on Thursday, March 30, 2023 with his beloved wife Barbara by his side.
Archie, AG, Arch, Papa Arch were some of the many names for a man of many talents and gifts. He was born May 22, 1930 to Madeline and Archie Phlegar in Pearisburg. He was raised on a beautiful farm where he helped tend the apple orchard, milked cows and fished on Big Walker Creek which ran in front of his family home. Archie loved all things outdoors and was quite an entrepreneur at a young age as he and his brother, Fredrick, would grow corn and then sell as popcorn to local movie theaters. And his younger sister, Mary Catherine, most likely helped with that endeavor.
He loved all sorts of woodworking but most especially making beautiful furniture. Archie also built almost every home he lived in, even his beloved Claytor Lake home. Other passions included playing bridge with good friends, traveling with family, snow and water skiing and attending all things Hokie.
Archie attended Virginia Polytechnic Institute in 1948 enrolled as a member of the corps of cadets and played cornet in the Highty Tighties. Upon graduation in 1952 he was honored to proudly serve his country in the United States Air Force during the Korean War. His degree from VPI was in Engineering and after serving the Air Force he began work with Appalachian Power Company. His tenure with Appalachian came to an end when he was offered a position in the admissions office at Virginia Tech in 1967. He did a complete career change moving his wife and three children to Blacksburg in 1967 which he claimed to be the "best move he ever made!"  Archie went on to earn a master's degree and a PhD (Education Administration) during that time and eventually became the Director of Admissions at Virginia Tech until his retirement.
Archie first married his high school sweetheart, Jean Sublett. They enjoyed 40 years of marriage and raised three children: Archie Jr. (Sharon), Charlie (Karen) and Beth Dixon (Carlton). His kids blessed him with eight grandchildren and 12 great grandchildren. Each one adored and cherished time with their Papa Arch.
Archie loved the Lord and raised his children in the church. He would say his faith was the most important part of his life, constantly on display in his love and care for others. He looked forward to an eternal life with his Lord and Savior, Jesus Christ.
After Jean's passing, Archie was blessed when he married Barbara Jean Gates of Blacksburg in 1993. Archie and Barbara enjoyed 30 wonderful years of marriage together. Barbara was pure joy in Archie's eyes as she loved and tenderly cared for him throughout their marriage. They had a rare and beautiful love for one another for which the family is blessed and grateful.
Archie was predeceased in death by his brother, Fredrick, and is survived by his sister, Mary Catherine (Neal) McMillan of Black Mountain, N.C.
Barbara and the family would like to thank Hospice of the New River Valley for their tender care over the past two years and they would also like to thank Traci Burke and her wonderful caregivers whom Archie and Barbara called "their angels."  In lieu of flowers, the family suggests donations to Hospice of the New River Valley at 701 Randolph St., Suite #110, Radford, VA. 24141.
A celebration of Archie's life will take place at McCoy's Funeral Home chapel in Blacksburg on Monday, April 10, 2023 at 2 p.m. The family will receive visitors one hour prior to the service. A private family graveside service is planned.