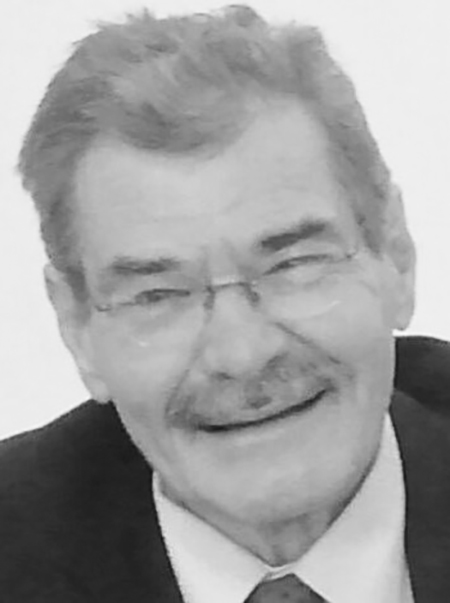 Danny Leroy Gilbert passed in Radford on April 2, 2023, after a short illness. 
Dan was born on November 7, 1948, in Winnsboro, Texas, to Leroy and Carrie Lee (Rhoades) Gilbert. During his younger years, his family moved around from Texas to Colorado to Kansas to Mississippi, as Dan's father worked in the growing aerospace industry. They finally settled in Picayune, Miss., where he graduated high school. 
After high school, he attended and graduated from Pearl River Junior College and the University of Southern Mississippi. After school he worked in broadcasting in New Orleans and WRJW in Picayune, where he met and interviewed many different people, some famous, some infamous, and some ordinary, treating them all alike. After a successful career in broadcasting, he changed careers and attended law school at Tulane University, where he was a member of the Law Review and from where he received his Juris Doctorate degree. He practiced law in New Orleans and later worked for the Orleans Parish as Deputy Director of EMS. He stayed at his post in New Orleans during the worst of Hurricane Katrina. After the storm, he was influential in petitioning the federal government to provide funds to rebuild the Orleans Parish EMS building. While living in New Orleans, he was also active in the Alliance for Good Government.
Although he lived with the aftereffects of polio, he didn't let it slow him down. He was active in school, Boy Scouts, band, his church, and numerous civic activities, including excelling in all his academic pursuits.
Dan worked in broadcasting, the legal profession, auctioneering, office management, emergency services, tax preparation, and teaching. Teaching was one of his passions and he last taught at Radford University as well as substitute teaching in schools.  
He enjoyed card and board games, model trains, war history, and lively discussions. He could argue with a fence post and convince it that it was a tree. In later years, while living in Picayune he was a member of First Baptist Church and taught the Seniors Sunday school class. One of his defining characteristics was his voice. Low, rumbling, and always articulate, you often knew he was present before you ever saw him.
We will miss hearing his rich voice telling his latest joke, political opinion, and giving a warm sincere greeting. We look forward to seeing him again.
Survivors include his brothers and sisters-in-law, Les Gilbert and Eleanor, and Larry Gilbert and Katrina; sisters and brother-in-law, Karen Hennes and Mark, and Sharon Gilbert; numerous nieces, nephews, great nieces and nephews, other relatives and friends.
The family received friends on Monday, April 10, 2023, at the Mullins Funeral Home in Radford.
The Gilbert family is in the care of Mullins Funeral Home and Crematory in Radford.