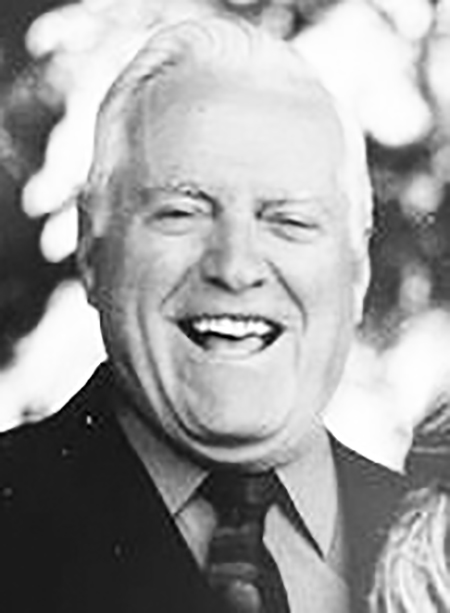 Rev. Layne Board, 95, of Christiansburg, died Saturday, April 8, 2023, surrounded by his family. 
He was born in Floyd County on June 17, 1927, to the late Dewey and Vivian Boone Board. He was also preceded in death by his wife, Mildred Thompson Board; a son, Freddie Lee Board; daughter, Patricia Board Aker; brother, James Board; and twin brother, Wayne Board. 
He was drafted into the US Navy and served on the USS Destroyer FECHLER. He married Mildred Thompson Board, his college sweetheart, in June 1949, and was married to her for 68 years until her death in November 2017. He was employed at Burlington Industries for 37 years. Layne evangelized in ministry from 1958 to 1963. He became ordained in 1966. He pastored from 1963 to 1993 at Sunnyside Pentecostal Holiness Church and was known as Preacher Board throughout the community. He also did chaplaincy work for over 41 years at the area nursing homes. 
He is survived by his, son, Rev. Stephen Board; son and daughter-in-law, Donnie and Cindy Board; daughter, Rebecca Board Underwood; daughter and son-in-law, Donna and Kevin McGrady; son-in-law, Randall Aker, 11 grandchildren, 13 great-grandchildren, and one great-great-grandchild.
Funeral Services will be conducted Thursday, April 13, 2023, at 7 p.m. in the Harbor of Hope Church, with the Rev. Craig Reed, Rev. Richard Kingrea, Rev. Wayne Poston, and Rev. Steve Board officiating. The family will receive friends from 3- 7 p.m. before the service. Graveside service will be held, Friday, April 14, 2023, at 11 a.m. with Rev. Preston Mathena and Rev. Larry Meadors at the Appalachian Conference Cemetery, Dublin.