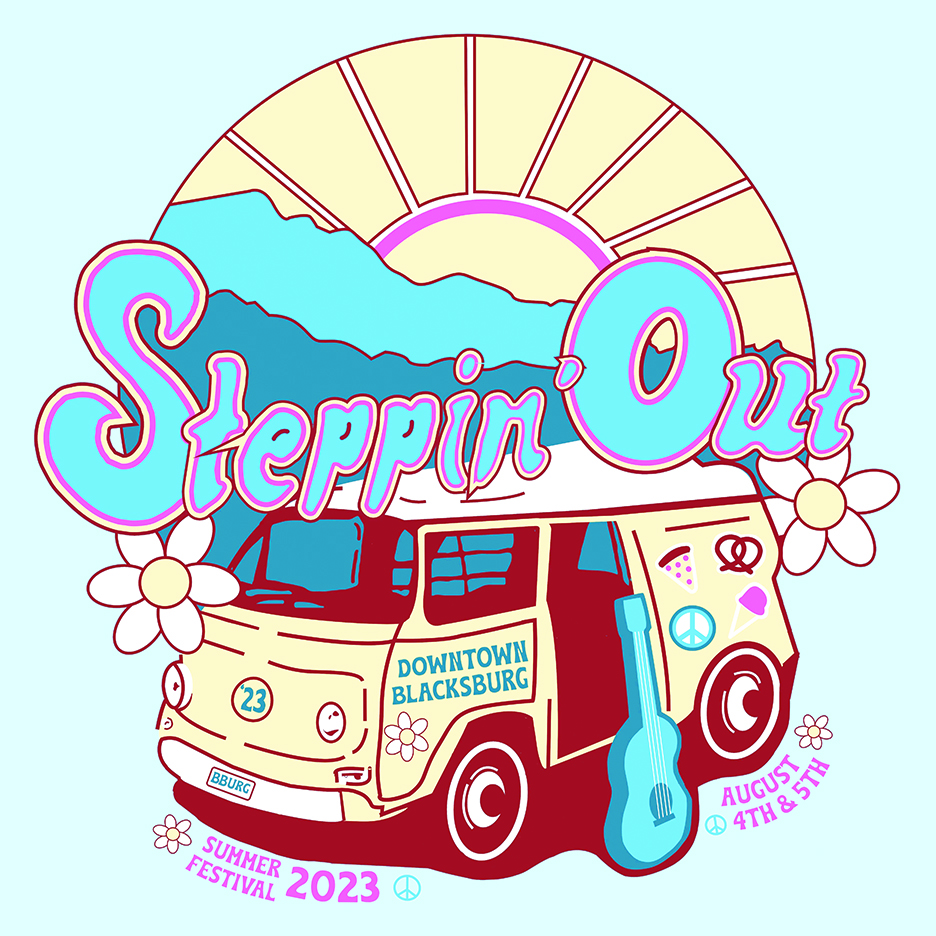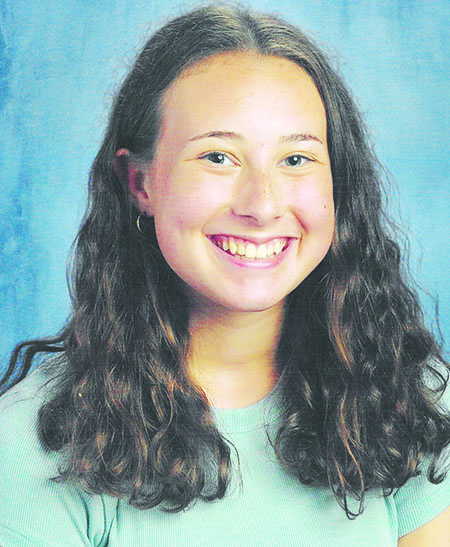 Photos courtesy of Downtown Blacksburg Inc.
BLACKSBURG – A Blacksburg High school sophomore has created the winning design for this year's Steppin' Out t-shirt.
"The Steppin' Out t-shirt has become an annual collector's item and the design contest is part of the great Steppin' Out tradition," said organizers of the festival. "The festival committee received several submissions for 2023 and ultimately chose a creative, yet timeless interpretation of Blacksburg's favorite summer festival. We are excited to reveal the 2023 design and to introduce you to the artist, Natalie Green, a sophomore at Blacksburg High School."
Green is active in indoor track and softball and hopes to study graphic design in college. The Steppin' Out t-shirt will be available for purchase in early-June from Fringe Benefit, New River Art & Fiber, Atlantic Union Bank North Main Location, and Blacksburg Hardware, and at the festival information booth in August.
Steppin' Out will be held Friday and Saturday, August 4-5 in Downtown Blacksburg. Steppin' Out features over 250 artists and crafts people from throughout the US selling unique handcrafted items; sidewalk sales and festival foods provided by downtown merchants; and three stages of live entertainment. For more information or to be a sponsor or volunteer, visit the Downtown Blacksburg, Inc. website at: www.blacksburgsteppinout.com.
News Messenger staff report