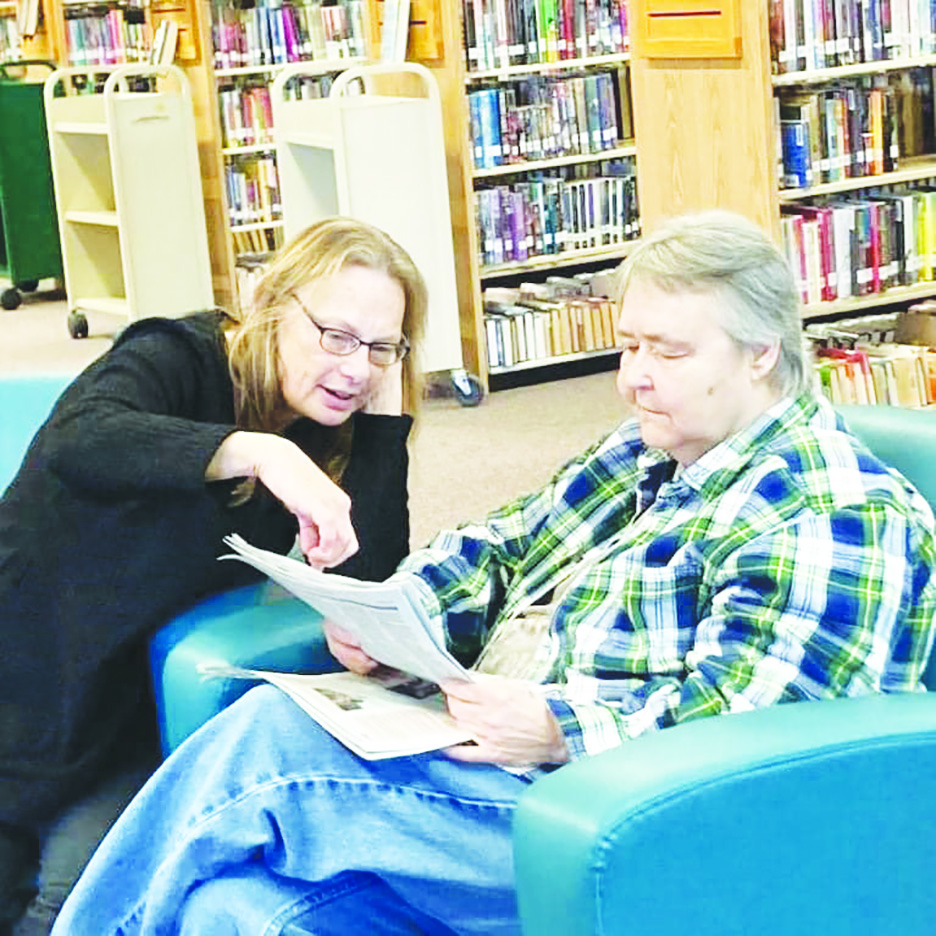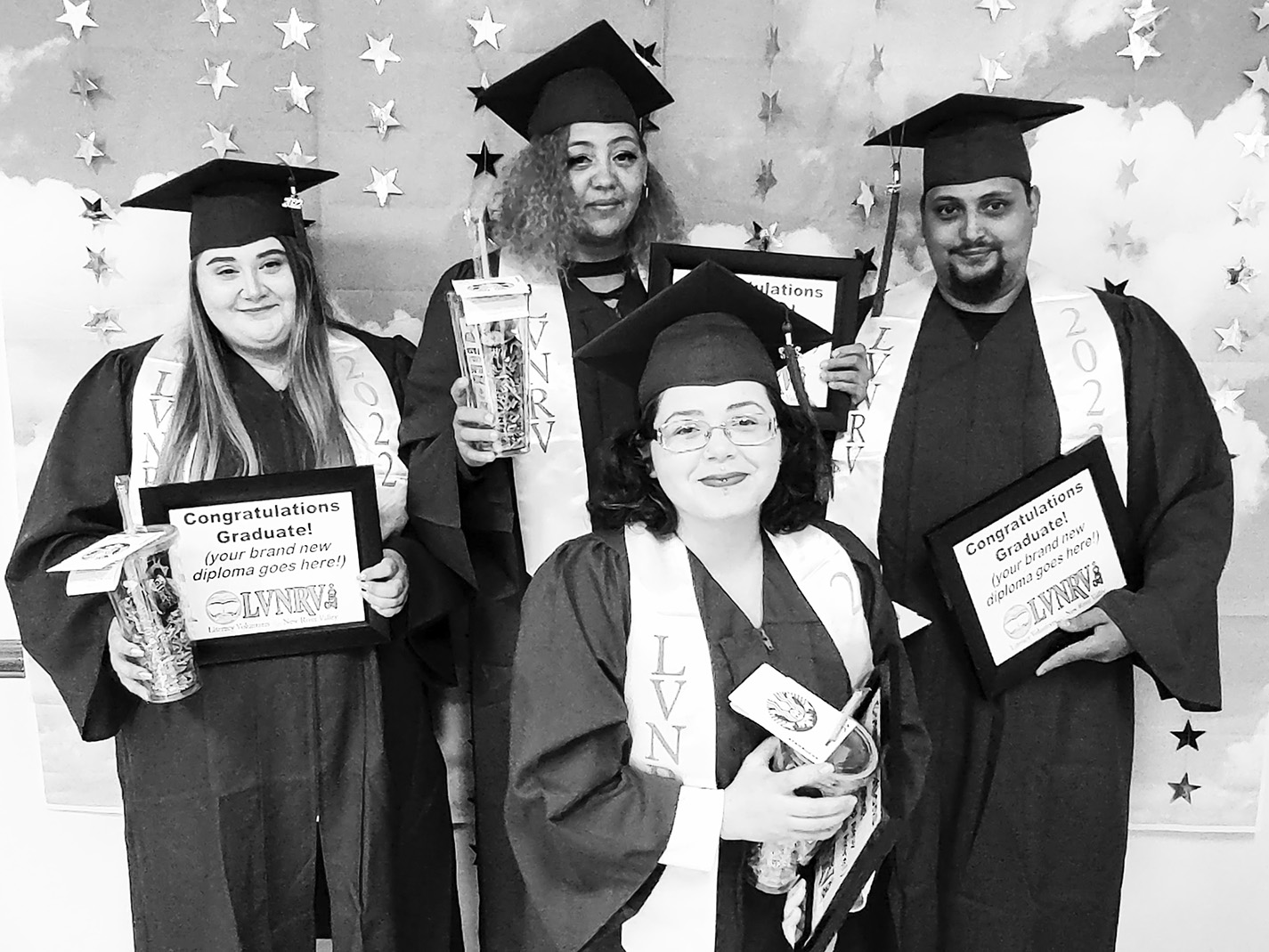 Lori Graham
Contributing Writer
Buzz4Good is a monthly show on PBS that highlights non-profit organizations making a difference in their communities. 
By providing an episode about Literacy Volunteers of the New River Valley (LVNRV), Buzz4Good makes a 'buzz' that helps increase awareness about the work they are doing and sharing the resources to those who might need them. 
Ginny Ayers, LVNRV Executive Director, said they were all very excited to be chosen by Buzz4Good to create an episode about their non-profit organization. They requested permission from those in the episode, both students and staff, and everyone had a lot of fun and were equally moved by the results. 
"What aired was just a fraction of the film time," Ayers said. 
The Literacy Volunteers of the New River Valley is a non-profit organization that strives to meet the New River Valley's need for supporting citizens in all facets of literacy. Reading and writing, math, GED preparation, English Speaking or Other Languages (ESOL), computer skills, and health-related reading and comprehension, and financial skills are all components that the literacy volunteers may provide to students at the center. 
"The people that make it to us as students are just incredible…brave," Ayers said. "Just walking in the doors is a huge hurdle." 
Students seeking to complete their GED requirements can choose to attend New River Community College if they wish to take the comprehensive course, and they offer a very thorough program. However, individual needs can vary and that is where the literacy volunteers can help.
"We fill in the time that is flexible and in a closer location as well as meeting the needs of specific gaps of instruction" Ayers said.
GED to Go is a new program that can also allow the student to access the GED program on the internet, depending on their level of digital literacy. 
Through the outreach the organization does in the community, adults can find work opportunities that were unavailable previously, adapt better to their current work environment through increasing their digital literacy, read to their children and grandchildren, have a better understanding medical terminology and insurance forms, and even feel less anxious calling the doctor to make an appointment. 
"If you can teach someone how to navigate a computer or browse the internet, that is life-changing for them. It literally opens up the world for them," Ayers said about their digital literacy instruction programs.
Interested in becoming a literacy volunteer and not sure if you have the experience necessary to be a tutor? According to Ayers, all you need is a desire to help someone in your community and a willingness to invest your time and energy to the organization. 
"We teach the volunteers everything they need to know, based on what they will teach. You also do not need to know a second language to tutor someone," Ayers said.
The organization is a non-profit and therefore relies on donations through community and local government financial support to continue their work. LVNRV has two in-person fundraisers each year as well. Sinkland Farms was the location for the Scrabble tournament fundraiser that occurred on April 27th this year. Additionally, the organization will be hosting a Tri-Wizard Tri-Mile Race and Costume Contest on August 26, 2023, at Bisset Park in Radford, Virginia. Event details can be found at http://www.lvnrv.org/potterinthepark. 
Their biggest fundraiser of the year begins on June 1, 2023, with the beginning of their early giving of donations. The actual giving day is June 28, 12 p.m., to June 29th, 12 pm. Literacy Volunteers of the New River Valley currently receives some level of financial support from the local town and county municipalities, but currently does not receive state or federal funding. The organization partners with United Way, and also appreciates any donations from the community's citizens. 
One of the additional programs that LVNRV is excited to be involved in is the Financial Literacy program in partnership with the drug court. Run by the county, this program offers an alternative to incarceration for some drug convictions. A judge may have the option of placing an individual in this structured eight-week program called Moneywise, where literacy volunteers can work with their students to learn how to manage money, build and use their credit, and other facets of financial management. 
The full episode featuring Literacy Volunteers of the New River Valley can be found at www.buzz4good.com/episodes/.