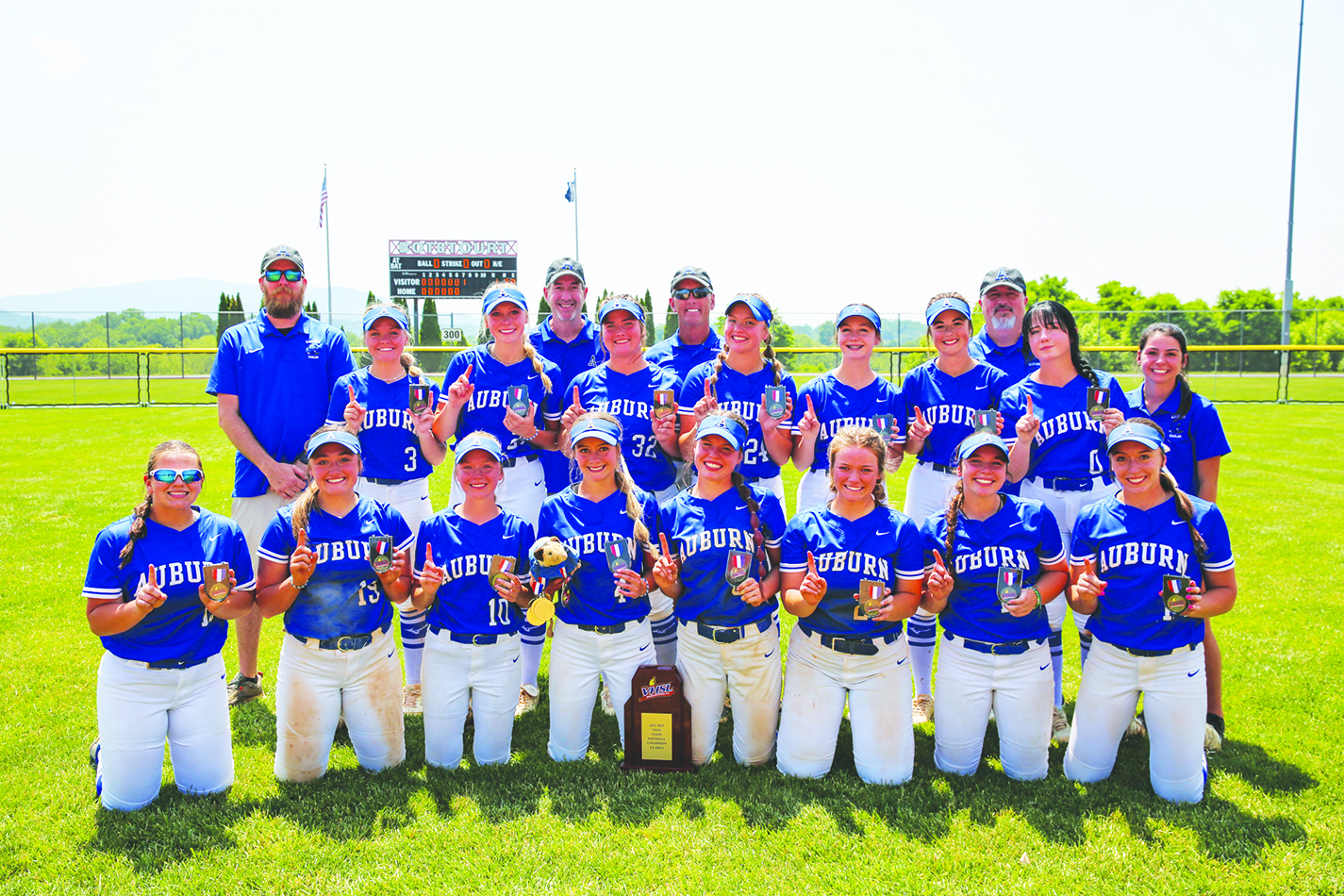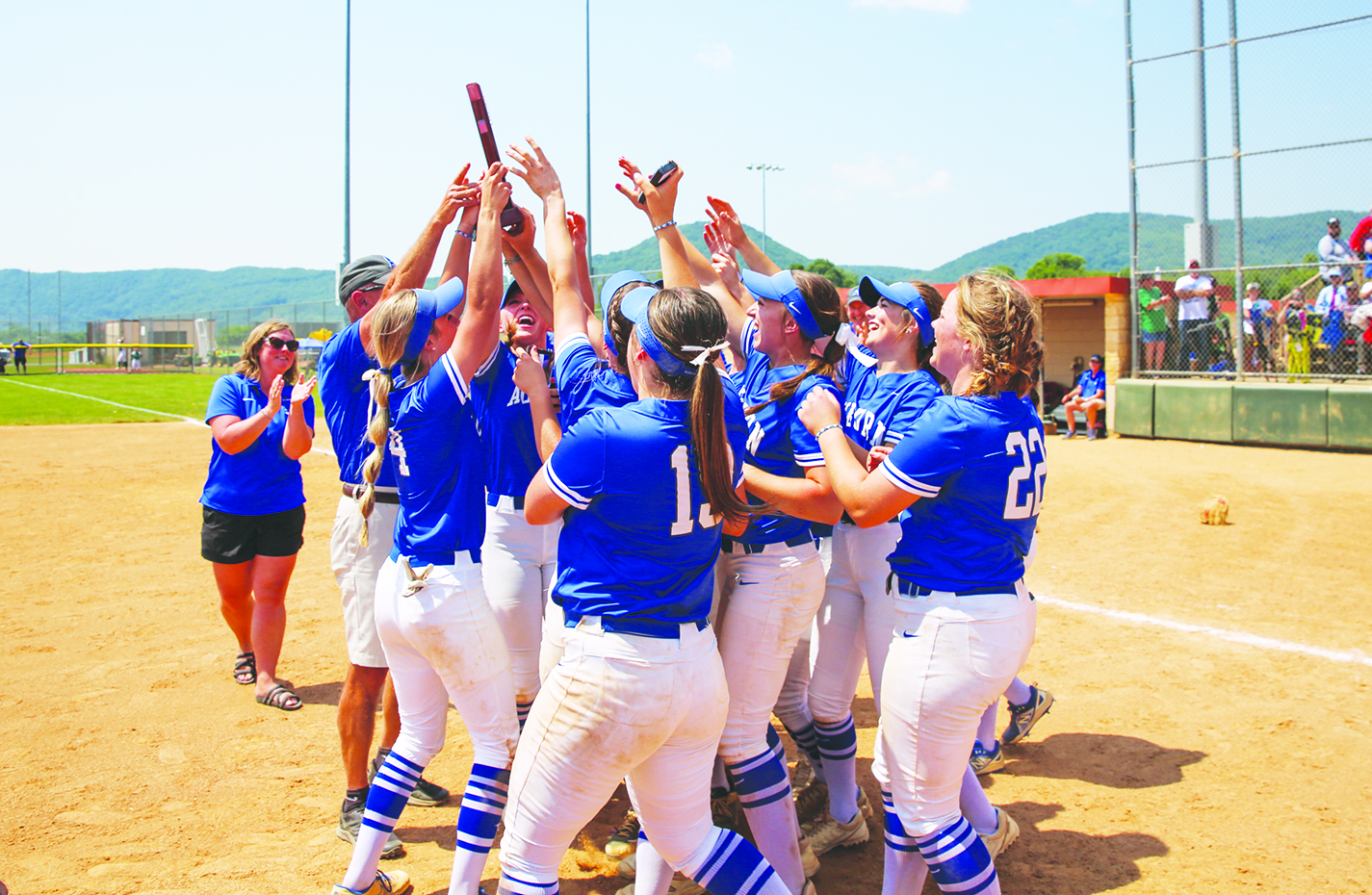 Photos by Ashley Akers
Marty Gordon
Dynasty is defined as "a powerful group or family that maintains its position for a considerable time." Thus, that could include the Auburn High School softball program. 
Saturday, Auburn claimed the Class 1 for the fourth straight year. But the latest one didn't come easy as it took a Avery Zuckerwar single in the top of seventh inning, Auburn's only real hit of the day, to drive in the only run of the day for a 1-0 win. 
Pitcher Kristen Fleet led Auburn to be the first softball program in the state to win four straight titles, while tossing a one-hitter in the nail-biter. Fleet, who is a JMU signee, is now 3-0 in state title games. She threw a two-hitter in 2021 and no-hitter last year. 
In addition to hoisting the trophy, Auburn had run off 25 straight wins en route to the special day. 
Rye Cove entered the contest unbeaten but could not get to Fleet as she struck out nine batters.
Auburn's run began in 2019 and probably would have included another in 2020 if not for the season being shutdown because of the Coronavirus pandemic, meaning five straight for the little school from Riner. 
This one was in a little doubt until Zuckerwar's hit as Rye Cove pitcher Eden Muncy had her own doozie of a game, striking out 13 Auburn batters. 
The winning run came after a Rye Cove error that placed Rachel Brotheron on base. She advanced to second base after a wild pitch and moved to third on a sacrifice bunt. Zuckerwar then came up with a bloop single to drive in the run.
Auburn is the 2023 Class 1 state champs.