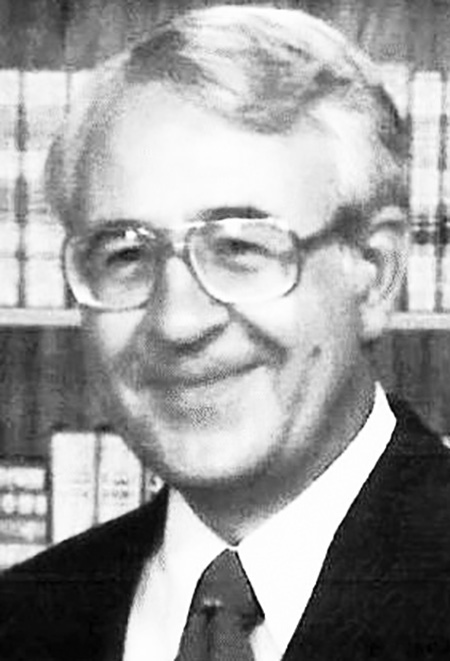 Henry Howard Hicks, Jr., "Howard", 87, of Daleville, passed away at home following a brief illness. 
Howard was born August 13, 1935 in Charlotte Court House, Va. and lived in Daleville for 33 years. He was the son of the late Henry H. Hicks Sr. and Martha M. Coates Hicks. 
Howard retired as Senior Vice-President of Operations for First Virginia Bank after 47 years of experience, retiring in 2000. He enjoyed playing golf when he was younger, played a mean game of poker, and travelled all over the world. Howard was active in Kiwanis locally and Rotary in Radford. He was an avid football fan, especially the Redskins. 
In addition to his parents, Howard was preceded in death by his brother, Robert William Hicks. He is survived by his wife of 64 years, Karen Mobley Hicks; son, Henry Howard "Chip" Hicks, III (Anne) of Dunwoody, Ga.; daughter, Martha Louise "Marti" Hicks (Charles) Atkins of Fincastle; grandchildren: Ryan Hicks and Katie Hicks; and his sister, Mary (Fred) Helder of Elizabethtown, Pa. A celebration of Howard's life will be held at a later date. In lieu of flowers, memorial contributions may be made to Fincastle Rescue Squad and Fire Department, PO Box 432, Fincastle, VA 24090; or to a charity of one's choice. Online condolences may be made to the family at www.rader-funeralhome.com/tributes/Henry-Hicks.