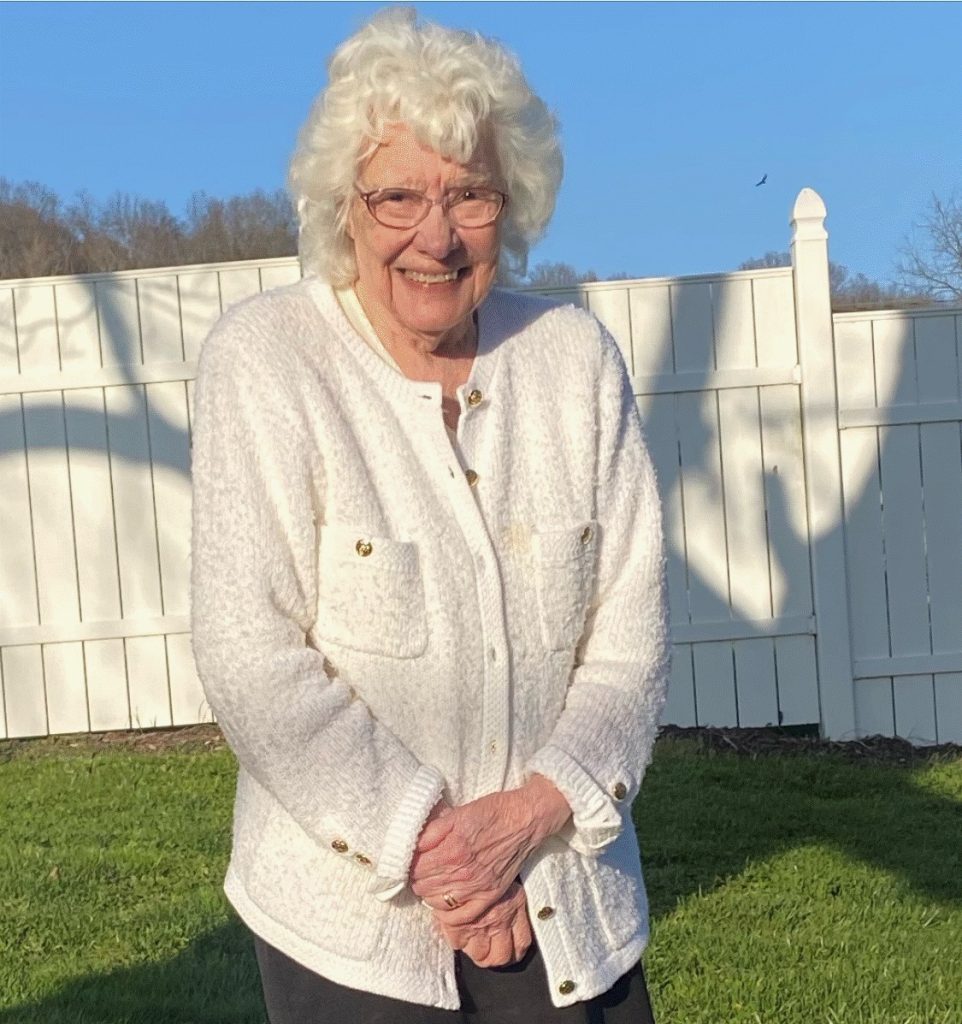 Millie Evelyn Adams Roop, 91, of Radford, passed away at her home on Monday, July 3, 2023. 
She was preceded in death by her parents, James Fredward and Nancy Stoots Adams; and her husband, Rev. Hassel Obediah Roop.
Survivors include her daughters and sons-in-law, Peggy Mitchell (Rev. Jerry), and Lillie Fortner (Rocky); son and daughter-in-law, Gregory Roop (Suzie); grandchildren, Heather Custer (John), Rev. Cameron Mitchell (Charlene), David Grimm (Brandy), William Hall, Jr. (Tabatha), Bethany Roop, and Landon Roop; nine great-grandchildren; five great great-grandchildren; special daughter and son-in-law, Carolyn Brant (Terry); and many other relatives and friends.
The family received friends Friday, July 7, 2023, at the Mullins Funeral Home in Radford. Funeral services followed with Pastors Chandler Jones and Danny Newman officiating. Entombment followed in Highland Memory Gardens in the Mausoleum. 
The Roop family is in the care of Mullins Funeral Home & Crematory in Radford.