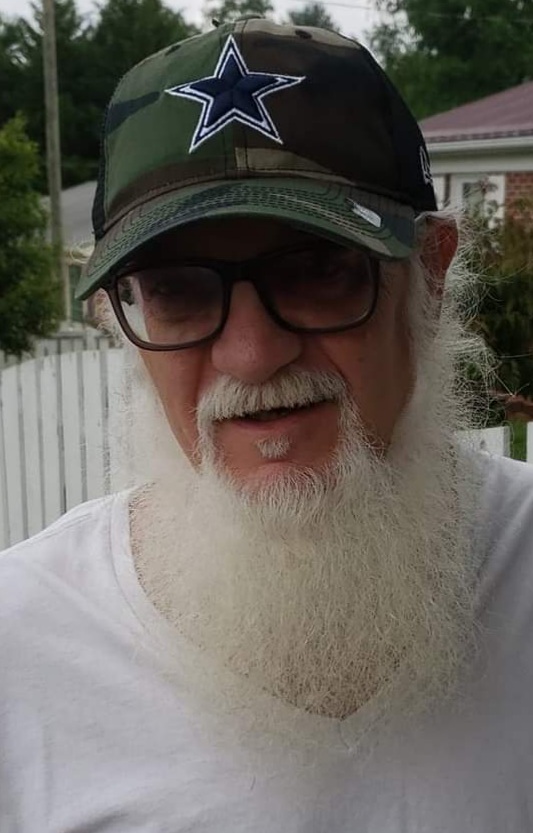 Daniel "Danny" McKinley Shepherd, 63, of Dublin, passed away on Wednesday, July 5, 2023. 
He was preceded in death by his father, Harvey Shepherd, his wife, Virginia Barnett Shepherd, and a granddaughter, Alexius Ann. Danny was an avid Dallas Cowboys fan who also enjoyed racing, drawing and painting, listening to albums, playing video games with his wife Jenny, and spending time in his garden.
He is survived by his daughters, Truley Akers (Robbie) and Danelle Slaughter; grandsons, TJ Hawkins, Davin Akers, Nicholas Conner, Zakkary and Lukkas Slaughter, and Stanley Warden; mother, Brenda Rakes Shepherd; sisters, Debbie Pifer (Tim) and Cindy Blankenship (Mike); brother, Chris Shepherd (Mitsy); and many other relatives and friends.
The family will receive friends on Monday, July 10, 2023, 10 -11 a.m. at the Mullins Funeral Home in Radford. Funeral services will begin at 11 a.m. with Pastor Doug Testerman officiating. Burial will follow in the Dublin Town Cemetery. 
The Shepherd family is in the care of Mullins Funeral Home & Crematory in Radford.