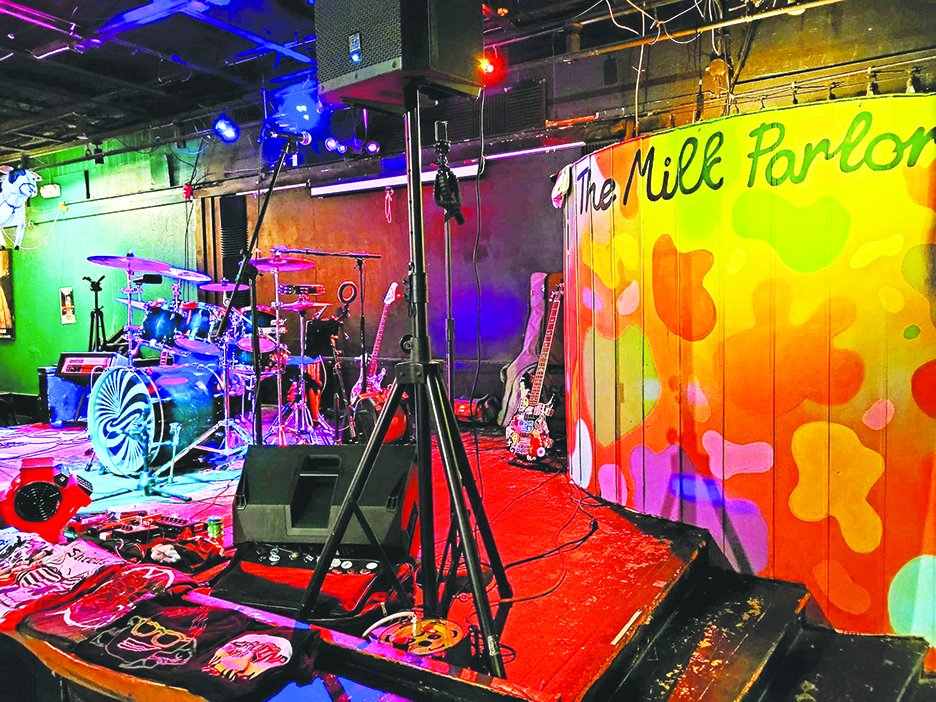 The Milk Parlor in Blacksburg is an eclectic place to eat, drink and be merry
Lori Graham 
Contributing Writer
BLACKSBURG – The Milk Parlor in Blacksburg aims to please a wide variety of audiences and their interests with a showcase of talent. 

Whether you need a laugh, some groovy tunes, or are just in the mood for a good artisan sandwich, they have you covered.
The stand-up comedy show is typically every other Wednesday night and has been going on for close to two years now, the General Manager of The Milk Parlor, Michelle Berry, explained.
On other Wednesday nights, visitors to the underground restaurant and lounge may have the opportunity to see or participate in open mic night. These acts are typically of the musical genre but sometimes it can be a mixed bag of entertainment.
The Virginia Tech Comedy Conglomerate often lends to the cast that takes the stage at The Milk Parlor. The organization is "focused on stand-up comedy and orchestrating stand-up comedy events" according to the Gobbler Connect's webpage at www.gobblerconnect.vt.edu.  
The Milk Parlor also has a salsa night, which is hosted by a Virginia Tech dance group called SalsaTech. Participants can get a free salsa lesson prior to the main event. Individuals or couples are welcome and there is the option to either learn on your own or work with an instructor. Berry also said that the drag performances are also a highlighted show at their location.
"Every six weeks, we have a drag show, or some sort of drag performance" Berry said. "We try to keep things all over the place for everyone to enjoy something here."
Music genres like punk rock, R&B, retro, rock and roll, funk fusion, and soul are just some of the types of sounds visitors will hear when attending a show at The Milk Parlor. A full event schedule, menu, and beverage offerings can be found on their webpage at www.themilkparlorblacksburg.com or on their Facebook page. 
Speaking of beverages, The Milk Parlor has a creative and tasty list of white Russian drinks, milkshakes, cocktails, and draft beers on tap. Their menu of artisan cheese-based sandwiches plays off their milk logo, providing a variety of flavors with anything from the basic cheese sandwich to the Mac + Cheese Daddy with mac and cheese, bacon, cheddar, and chives on grilled garlic French bread. 
The restaurant opens at 11 a.m. daily except for Sundays at 211 B Draper Road NW, Blacksburg.