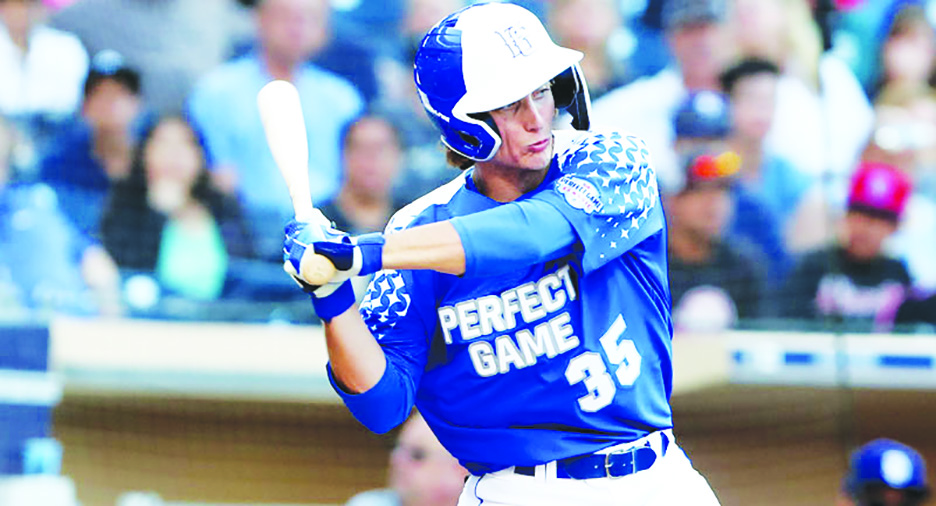 By Marty Gordon
The son of former Pulaski County and Virginia Tech football player Todd Grantham will play baseball this fall at Radford University. 
Corbin Grantham, who has two years of eligibility left, made his announcement this past weekend. 
He said the Radford coaching staff made an impression on him. 
"I loved the coach (Guerra) and feel he will do everything he can to get you better," he said.
This past season, Grantham played at Shelton State Community College in Alabama where he hit .367 in conference play with a .551 slugging percentage and stole 17 bases. After graduating (2020) from F.W. Buckholtz High School in Gainesville, Florida, the 6-1, 185 outfielder attended Mississippi State University. He then transferred to Shelton State. 
Corbin's father, Todd, coached at Virginia Tech in the early 90s after a playing career at the school. Since then, he has had coaching stops at Michigan State, Georgia, Louisville and Florida. Todd is now the defensive line coach for the New Orleans Saints and has also coached in the NFL at Houston, Dallas and Cleveland. 
Alex Guerra recently completed his first season leading the Radford baseball program and will enter his second season at the helm during the 2023-24 school year.
In their first season under Guerra's guidance, the Highlanders experienced the ups-and-downs that the game of baseball inevitably creates. Despite the challenges of kicking off a full rebuild of the program, Radford earned big wins over crosstown rival Virginia Tech and Big South-foe Longwood. 
Guerra emerged from an extremely competitive pool of head coaching candidates to be named the seventh head coach in Radford baseball history, separating himself as someone with an undeniably strong track record of success at all levels of the game and an unrelenting passion for Radford University and its community.
Guerra had been on the staff at James Madison for the previously seven years. Before his time at JMU, Guerra was a part of Joe Raccuia's staff at Radford, where he had served the Highlanders as an assistant coach since 2013.
Before beginning his coaching career, Guerra played two seasons at Division III Greensboro College before transferring to Radford for his final two collegiate campaigns. As a Highlander, he batted .311 and drove in 94 runs while playing second base, shortstop and third base, tacking on 11 home runs across his junior and senior seasons.
Now at Radford, Guerra has continued to rebuild the program with a highly touted recruiting class coming to the area including Grantham. 
Corbin's grandparents still live in Pulaski County. He plans to major in sports management at Radford and has a long-term goal to coach football or baseball. Corbin would not rule-out the possibility of playing baseball at the new level. But first, he joins the Highlanders, who finished 10-45 this past year and 2-25 in the Big South Conference.