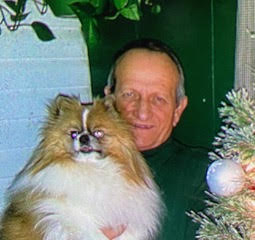 Roy Walter Reed, 74, of Christiansburg, passed away July 23, 2023, at the VA hospital in Salem. 
He was born December 25, 1948, son of the late Marvin and Hazel Reed. Roy joined the US Army in 1968 where he served during the Vietnam War and earned a purple heart and numerous medals. Roy was a loving father, brother and papaw who enjoyed the simple things in life. He loved animals more than anything, especially his "four legged grand babies" Bandit, Peaches, and Coco. He enjoyed playing solitaire and working in his garden. 
He was preceded in death by his father Marvin Reed; his mother, Hazel Reed; and his brother Milton Reed. 
Roy is survived by his daughter, Betina and husband, Steve McGuire; stepson, Tony (Joyce) Hopkins; one sister, Joyce Nunley; brother, Tommy Reed and special sister-in-law, Linda. Also close to his heart is his sister-in-law, Suesue Stamper; many nieces and nephews and dear to his heart were two, Kim Stewart and Rob Flowers; special grandchildren, Rachel Reed, "adopted" Kayla Duncan, Christie (Dustin) Bailey and Chris (Alicia) McGuire; great-grandchildren, Carter, Daelyn, Delaney and Avery; special friend and military brother, Don Thompson, who they share many memories together including cutting their fingers as children to become "blood brothers." Don taught Roy how to hunt and fish and he said that saved his life in Vietnam; and honorable mention of Champ Stone as well as special friends Pooh and Taz. 
The family would like to give special thanks to the VA Medical Center for their outstanding care and compassion during this difficult time. 
Funeral services were conducted Thursday, July 27, 2023 in the McCoy Funeral Home Chapel with the Rev. Neal Turner officiating. Interment followed in the Southwest Virginia Veterans Cemetery. The family received friends Wednesday, July 26, 2023 at McCoy Funeral Home, 150 Country Club Dr. S.W., Blacksburg, VA. In lieu of flowers, the family asks for any donations to go to Franklin County Humane Society or Southwest Virginia Veterans Cemetery Volunteers.