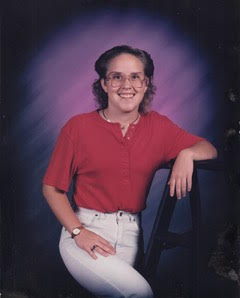 Michelle "Missy" Lee Brooks, 47, of Riner, passed away on Sunday, July 23, 2023 at Carilion Roanoke Memorial Hospital. 
Missy was born August 8, 1975 in Radford. She is preceded in death by her mother, Ellen Faye Dalton Brooks, and her grandparents Wiley Dalton, Sabra Jackson Dalton, Ruth Dalton, and Jessie Brooks.
Missy is survived by her father, Larry James Brooks of Riner. Also, she is survived by Chris Salloway who was like a son to her. She will be sadly missed by her aunts, uncles, cousins, friends, neighbors, and her special furry friends! Missy graduated from Auburn High School in 1994. Some of Missy's happiest times growing up were going fishing and camping with her mom and dad.
The family would like to thank Melissa Lucas and her family for their love and support during this time.
The family will receive friends on Saturday, July 29, 2023, from 3-5 p.m. at McCoy Funeral Home in Blacksburg.