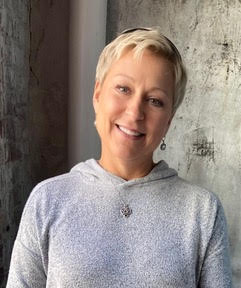 Jacquelyn Ann (Fore) Dye, 62, of Chelsea, Ala., formerly of Blacksburg, passed away Sept. 6, 2023, after a courageous battle with ovarian cancer. 
She was affectionately known, as Jackie, Mom, or Grammy to those who knew and loved her. Jackie was born in Marion, Ill. on Oct. 30, 1960, and was the daughter of John R. and Elizabeth Fore. She graduated from Blacksburg High School in 1978 and received her Bachelor of Science degree with honors from Middle Tennessee State University in 1982. Jackie married Michael Dye on June 13, 1981, and later had two daughters, Jessica and Lauren.
Jackie had a varied career path and worked in recreational programming and aquatics for the Chattanooga Metropolitan YMCA, the City of Guntersville, and the Cleveland Family YMCA. She loved mentoring employees and later obtained her Human Resource Management Certification. Here she found her passion and worked at Encompass Health, climbing the career ladder to become the Associate Director of Employee Relations. 
Jackie was an accomplished athlete. She ran multiple marathons including the 100th Boston Marathon and traveled to Dublin, Ireland to complete a race on her 40th birthday. Her running and swimming accomplishments led to triathlon events, including the Chattanooga Waterfront Triathlon, and she eventually competed in team triathlon, including one with her daughters with the team aptly named Dye Tri'n. Jackie and Mike participated in multiple long distance bike races, including the 3 States 3 Mountains Race in Chattanooga. Jackie's further athletic accomplishments included adventure racing with orienteering, rappelling, mountain bike riding, hiking, and canoeing, and she even competed in an all-women's event, the Buff Betty.
Jackie had many hobbies including traveling, gardening, and cooking, but most of all she enjoyed being a generous hostess and loved being surrounded by family and friends. She was known for throwing a lovely neighborhood Christmas dinner, sitting down for long card games with family, and enjoying a meal and a glass of wine with anyone who would join her. In each of her pursuits, Jackie tackled life with a hard work ethic, discipline, faith, and love and always put family first.
Jackie is survived by her spouse of 42 years, Mike Dye; her daughters and sons-in-law Jessica and Jeff Crowe and Lauren and Eric Varnell; her grandchildren Ian and Levi Crowe and Addison Varnell; her brothers and sisters Mark (Judy) Fore, Barbara Fore, Gary (Gerry Brennan) Fore, Lisa (Joe) Meek, and Mary (Steve) Johnson; several nieces and nephews; multiple beloved cousins; and close friends. 
A Celebration of Life ceremony will be held on Saturday, Oct. 28, 2023, at 2 p.m. at McCoy Funeral Home Chapel in Blacksburg. The family will receive friends from 1:30 – 2 p.m. prior to the service.
In lieu of flowers, the family has asked that any memorial contributions be made to the Laura Crandall Brown Foundation, 410 Lorna Road, Hoover, Alabama 35216 (www.thinkoflaura.org), or to an organization of your choice that you feel would best honor Jackie.