Photos by Ashley Akers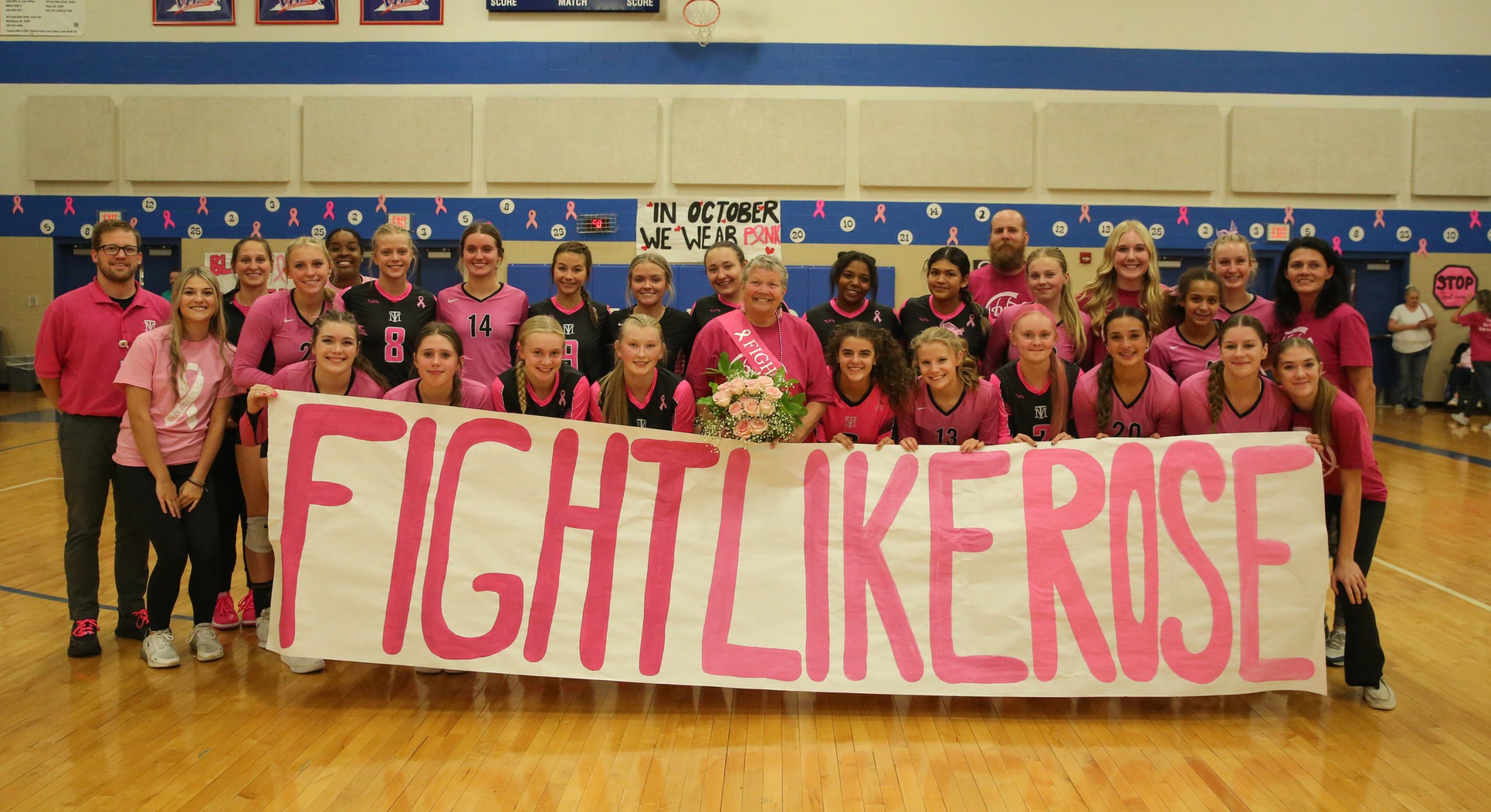 Auburn High School celebrated Pink Night Tuesday night for the fight against breast cancer. The school honored former Galax volleyball coach Rose Houk (center) who is battling breast cancer.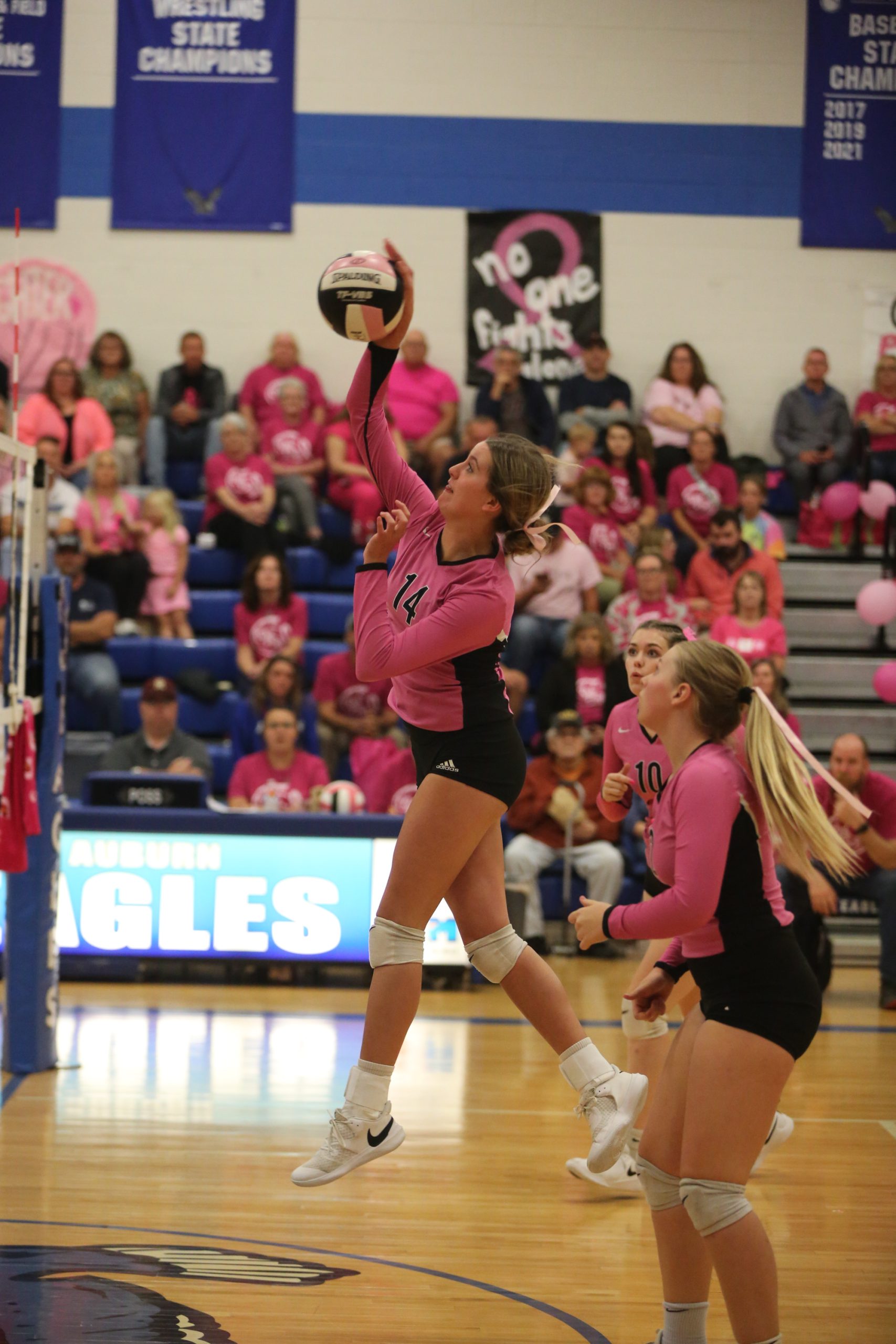 Megan Earnest had 11 kills in the 25-14, 25-10, 25-15 win over Galax.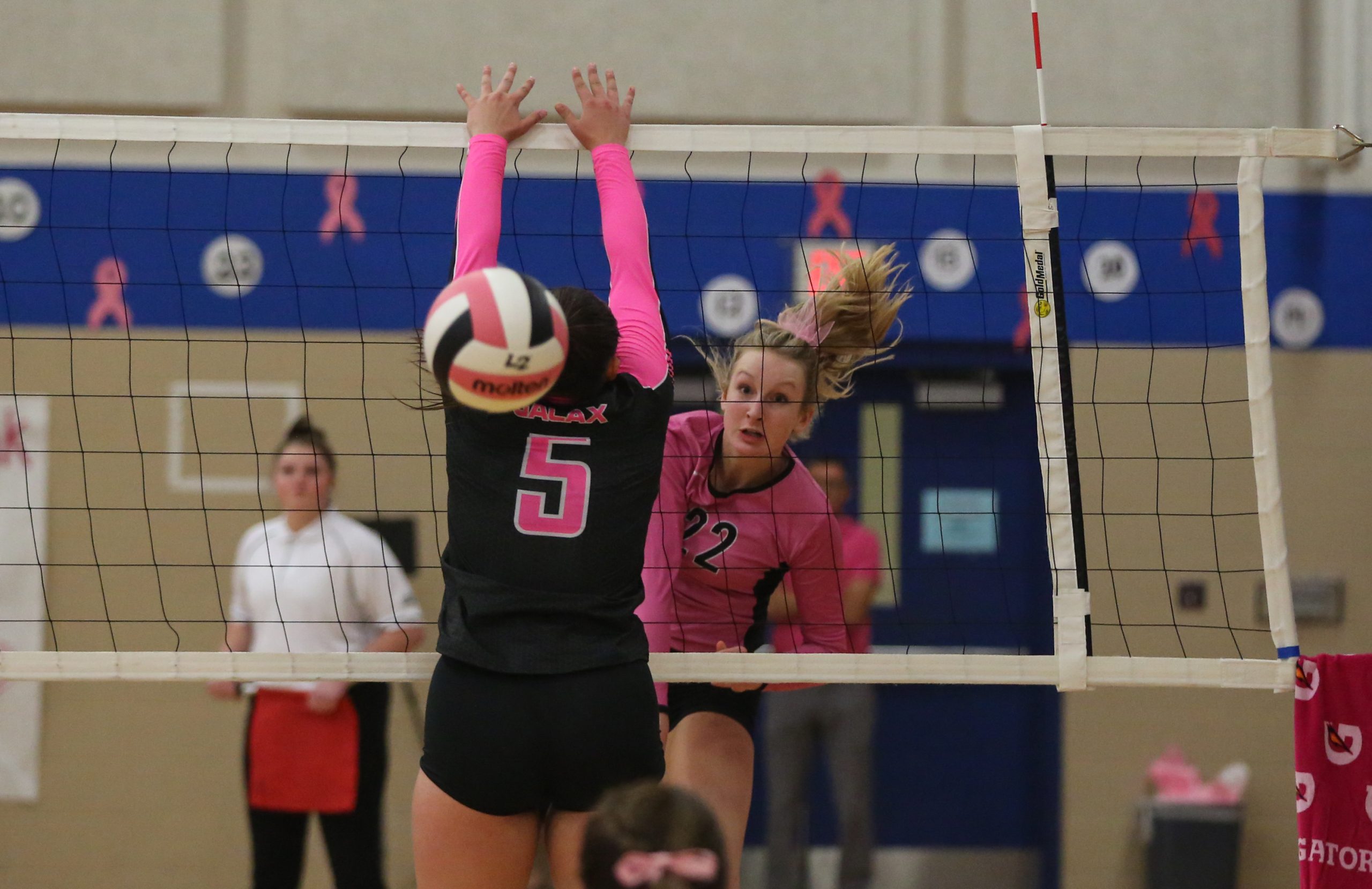 Gretchen Surface had 12 kills, one ace and 10 digs in the win for Auburn.