Photos by Kymn Davidson-Hamley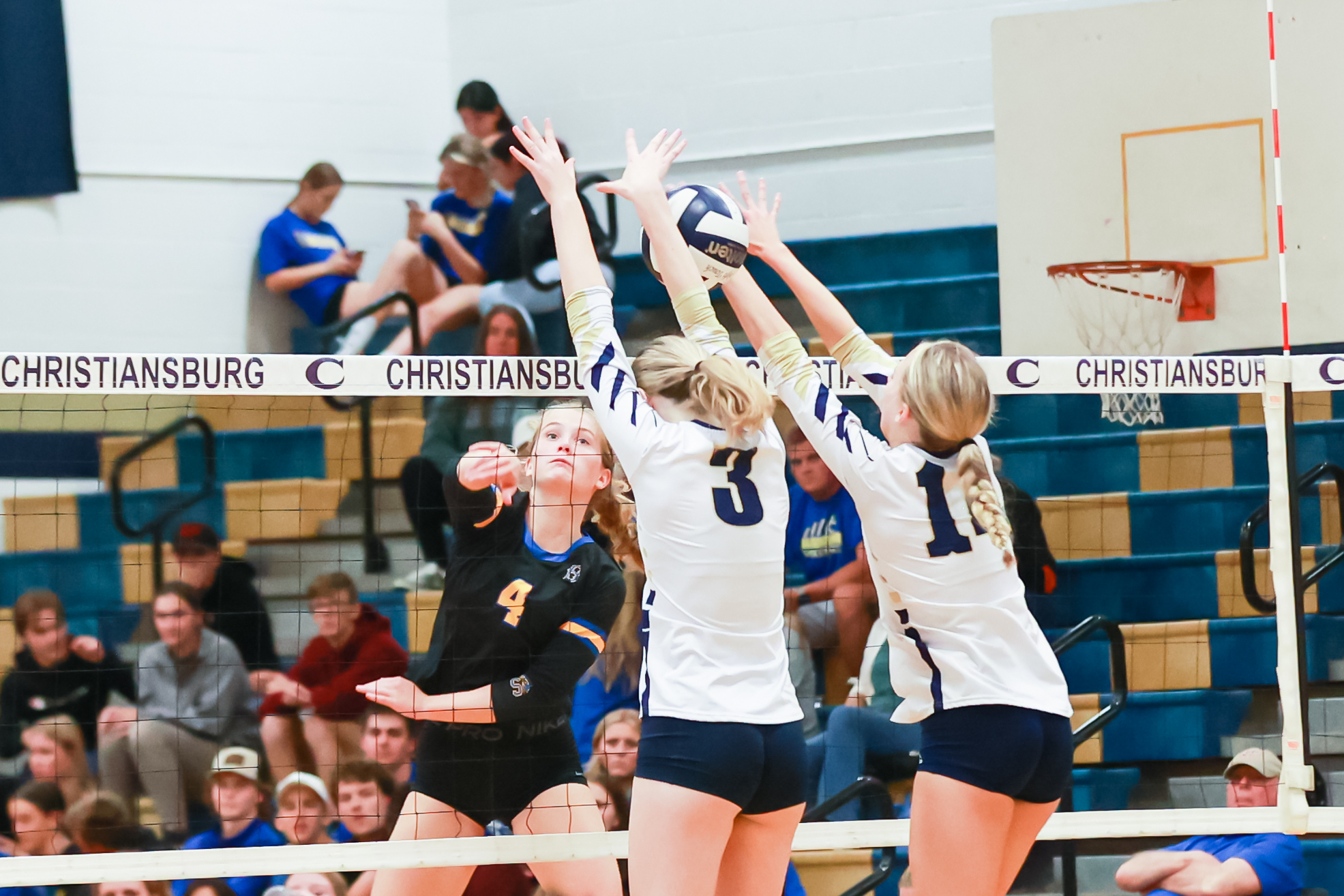 Blacksburg's Katey Mathena (left) slams a volley towards Christiansburg's blockers Blythe Akers (center) and Blair Self (right). Blacksburg took the 25-11, 20-25, 25-17, 26-24 win in Tuesday's Battle of the Burgs.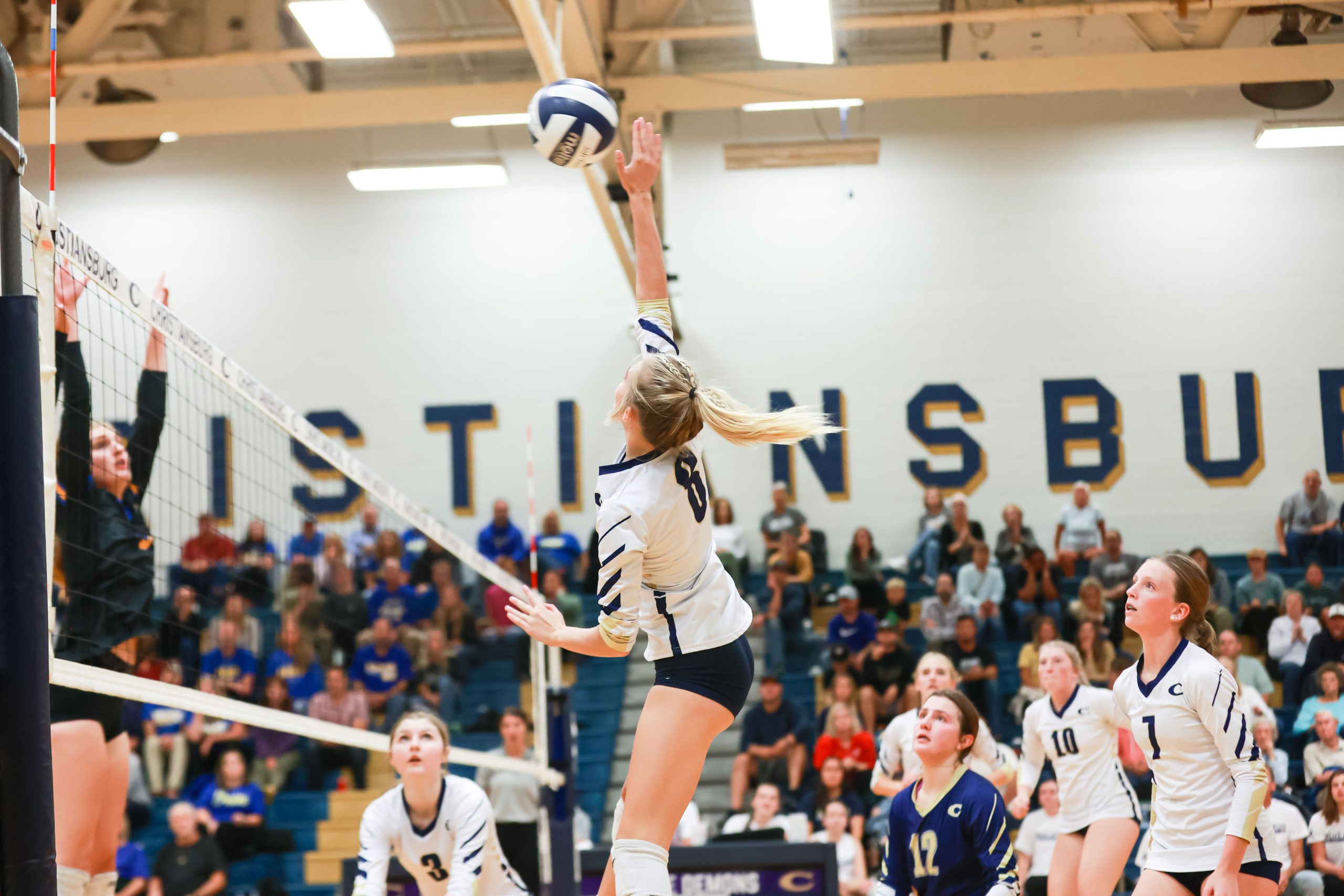 Christiansburg's Katy Hoover goes high to a kill into the Blacksburg zone. Ela Shepherd led Christiansburg with 16 kills, 15 digs and 15 assists.