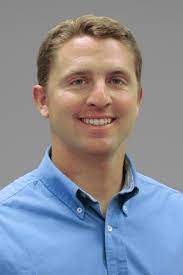 Radford High School has announced six new inductees to the school's sports hall of fame class. The group was unveiled this past week during a special ceremony at the Radford home football game. 
The list includes: 
Whitey Sloan (Class of 1961), who is lifelong resident and contributor to everything that makes up Bobcat Nation, represented our country in the Air Force, and is a proud veteran to this day.
Whitey's wife Charlene graduated from RHS in 1962. Whitey's younger brother Noel played on the Bobcat State Championship football teams of 1971 and 1972.
Whitey worked at the Lynchburg Foundry for approximately 38 years; however, this humble blue-collar man never let his tough day get in the way of coaching and helping Radford athletics.
Whitey coached "sandlot sports" for the Radford Recreation Department for more than 20 years, coaching generations of young kids in football, basketball, and baseball and also volunteered for years, making the extra effort to mark the RHS football field, as well as serving on the "chain gang" for every Bobcat home football game. 
Jimmy Wall (Class of 1982) joins his older brother, Dick Wall, in the Bobcat Hall of Fame, and his accomplishments speak for themselves.
Jimmy started at quarterback early his sophomore year and solidified his time in the Bobcat record books over the next two-and-a-half years, setting the career school passing record from 1979-1981 with a total of 253 career completions on a then record 508 passing attempts.
In 1981, Jimmy set the then single season passing record in both yards and completions. Jimmy set the single game passing record in his final game as a Bobcat versus Narrows, completing 31 passes in 53 attempts. He was recognized by both the National Federation of High School Associations and the USA Today newspaper for his performance against Narrows.
Jimmy was also a star in both basketball and baseball as well.
A three-year starter at Point Guard for the Bobcats, he helped guide Radford to the Class AA State Final Four in Charlottesville his junior year.
In 1982, co-captain Jimmy Wall again led the Bobcats to a New River District Basketball title but lost a close contest to Marion in the Regional IV Final.
In baseball, Jimmy was a three-year letterman as an infielder for the Cats, Jimmy batted .362 his senior year and was selected to the New River All District team his senior year of 1982.
He is married to RHS graduate Amy Barta, the Radford couple now live in Winston-Salem, N.C., where they raised their seven children while also practicing law as well respected attorneys.
Casey Underwood (Class of 1994) was an amazing athlete who excelled at everything he did.
In soccer, Casey lettered for the varsity soccer team each year he spent at Radford High School He was a four-year letterman, earning All New River District every year he played for the Bobcats and was All Region IV and All State for his final three Years playing for the Bobcats.
When Casey graduated, he was the all-time leading goal scorer at RHS, with an outstanding total of 61 goals.
In basketball, Casey was first Team New River District his senior year, leading the Bobcats to the New River District Championship.
In Football, Casey was named first Team New River District as both a punter and a kicker, named the first Team All-Region IV punter, as well as being named to the All-State team for his punting talents. He was named to the first Team New River District as a Defensive Back and to the second Team as Quarterback.
At the end of his senior year, Casey won the following RHS awards: Mickey Runion Award – the Bobcat Character Award; Paul Brown Award – as Outstanding Football Player and Tommy Edwards Award – for Best Male Athlete.
Casey has stayed in the New River Valley and is a legend to Hokie fans, as Casey is the Associate Athletics Director at Virginia Tech in charge of all Facility Maintenance and Capital Projects – which means he is the one who gets Lane Stadium's field ready for game day, even when it pours rain like last Saturday.
Casey is married to Radford's Cathy Underwood, who beat her husband to induction in the RHS Hall of Fame by four years. 
Emily Nester Bunn (Class of 2000) had an amazing record for Bobcat tennis, as her overall record at RHS was 77 wins against only five losses, which means she won 94% of her matches.
Emily played tennis for RHS at an amazing time, as the team won three consecutive team state championships in 1998, 1999, and 2000.
 Emily was first Team All-State in Class A in the year 2000, as her team won the title while she also won the girl's individual state singles championship her senior year.
As you can guess, Emily was also on the girl's state championship doubles team for Class A her senior year.
Her amazing tennis accomplishments led to her accomplishments being featured in "Faces in the Crowd" in Sports Illustrated's magazine that same year.
Dr. Meg Khandan-Barani Anton (Class of 2005) is the youngest female athlete ever elected to the Radford High School Hall of Fame. She was an outstanding athlete, excelling primarily in basketball and soccer.
Meg was a star Point Guard on the girls' basketball team, culminating in the Bobcats winning the state championship in 2005.
But Meg's ability on the soccer field is what set her apart from the others.
Meg was 1st team All District, All Region, and All State in soccer both her junior year in 2004 and her senior year in 2005
Meg was named the girl's Soccer player of the year for both the Three Rivers District and Region C in 2005.
Meg led the soccer team in 2005 to the state final against perennial power Clarke County. Meg scored a breakaway goal in the 48th minute to give the Bobcats a 2-0 lead, but the Lady Cats fell just short in the closing minutes, finishing state runner-up.
Meg was named the Roanoke Times' 2005 Timesland Player of the Year in soccer, as well as being named to the Wendy's Heisman list for female athletes in the state of Virginia.
A highly intelligent and well-rounded individual, Meg took her talents to VCU, where she played all four years of women's soccer team. 
Academically, Meg majored in biology and chemistry, graduating magna cum laude from VCU in 2009. Meg then went to medical school, completed her residency and fellowship, and is now a practicing pediatric emergency physician in Northern Virginia.
Former cross country Coach Mike Carrow has won more state titles than any coach in the history of Radford High School.
His record includes:
2007, Boys Cross Country State Title
2012, Boys Cross Country State Title
2013, Boys Cross Country State Title 
2014, Girls Cross Country State Title
2015, Girls Cross Country State Title
2016, Girls Cross Country State Title
2019, girls cross country state title
2020 girls cross country state title.
Radford News Journal/ News Messenger staff report