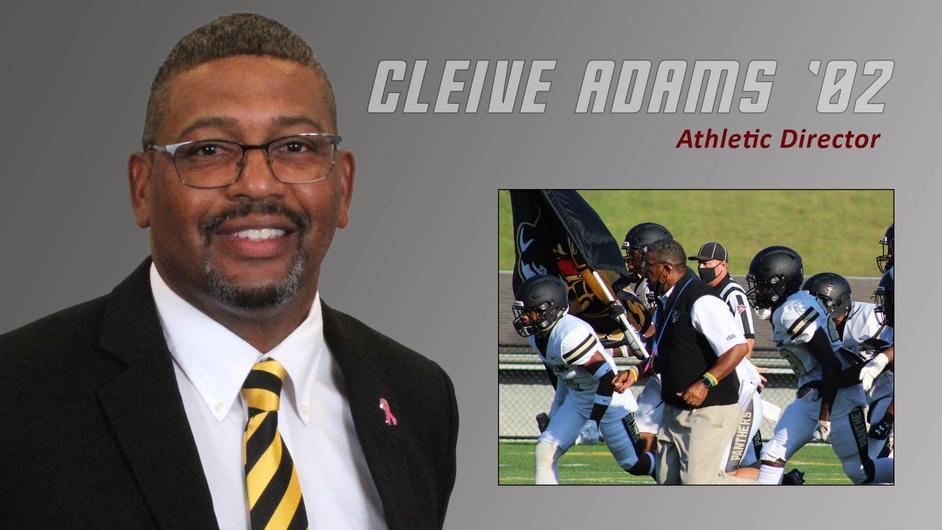 Ferrum College has announced the promotion of Cleive Adams '02 to Athletic Director. 
He succeeds John Sutyak, who served the past four years before taking the same position at Husson University in Bangor, Maine. 
Following a national search, Adams was chosen to fill the vacant Athletic Director post. He is currently in his fourth season as Head Football Coach at Ferrum. Prior to that, he served six seasons as Head Football Coach at Averett University, which is now an Old Dominion Athletic Conference (ODAC) member. 
Prior to his stint at Averett, Adams served two stints as an Assistant Football Coach at Ferrum, from 2003 to 2004 and again from 2007 to 2013. During his second stint, Adams served as Defensive Coordinator. He was an Assistant Football Coach and Special Teams Coordinator at fellow ODAC member Washington and Lee University from 2005 to 2006. 
"I'm honored to accept this role as Athletic Director at my alma mater," said Adams. "I'm excited for the opportunity to mentor and shape the next generation of student-athletes on our campus as well as provide our coaches and support staff with the resources and support they need to establish one of the top athletic departments in the region. My mission is to partner with the campus community to build a program that will be consistently competitive in the ODAC, by developing a commitment to academic success, campus pride, leadership, civility, diversity and inclusion, athletic development, and a commitment to winning."
A native of Radford, Adams played football at Ferrum under Coach Hank Norton in 1988 and 1989. He returned to Ferrum in the late 1990s to resume work on his degree, eventually earning a Bachelor of Science degree in Recreation and Leisure with a minor in Psychology in 2002. 
Adams was named to the Ferrum College Alumni Sports Hall of Fame in 2019. He and his wife Jill reside in Rocky Mount and have three grown children and four grandchildren.
Ferrum College Athletics