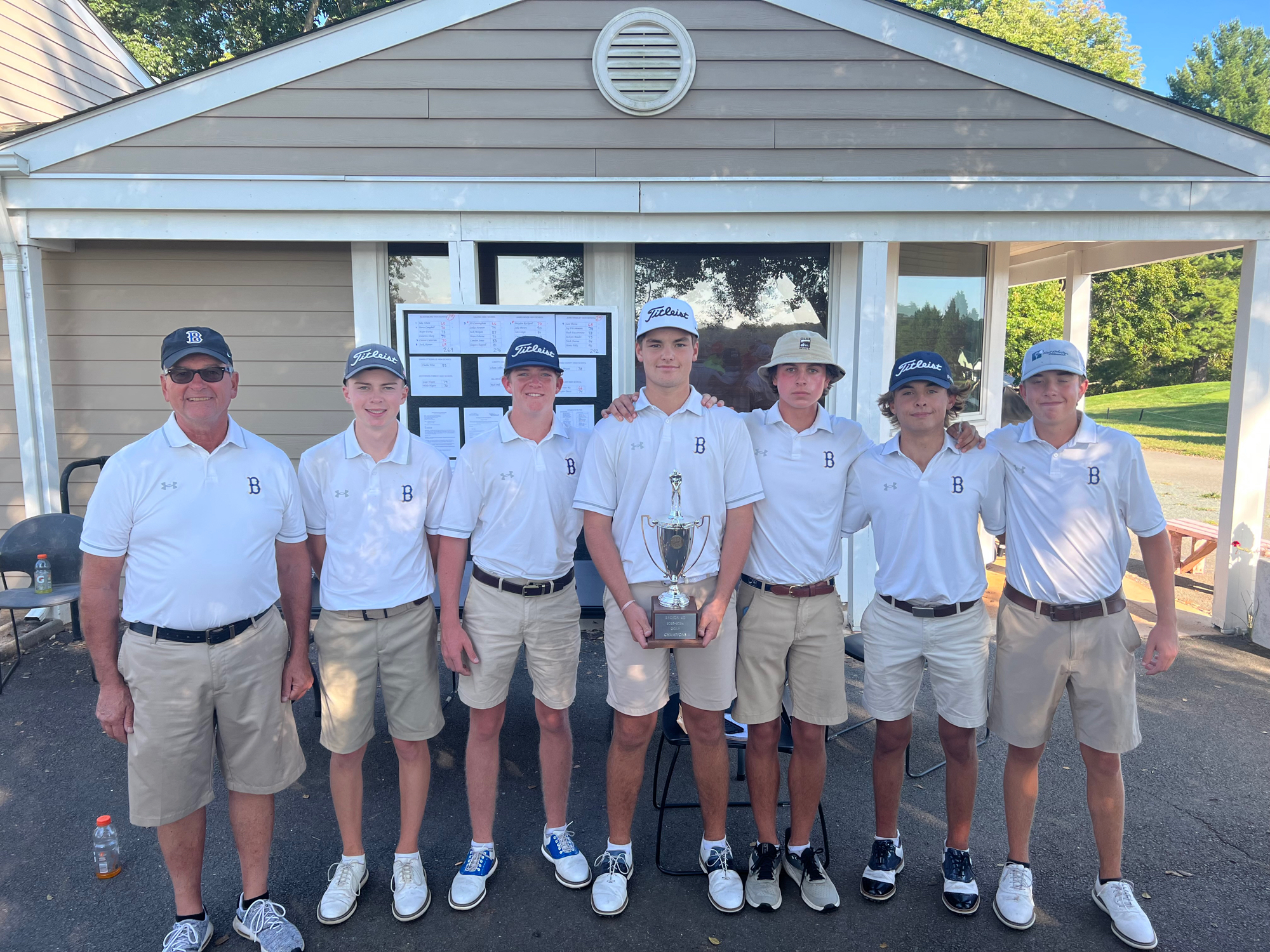 Marty Gordon
Blacksburg claimed another state golf championship on Tuesday, shooting a 282 total for a minus-6 at the Williamsburg National Golf Club. 
Monacan was a distant second at a plus-3. Jamestown and Loundoun County finished tied for third at plus-4. Woodgrove was fifth at plus-23. 
Blacksburg's Jake Albert finished tied for second for the individual championship with his own teammate Major Ewing and Salem's Kathryn Ha, all at minus-5 67. Joe Johnson of Heritage was the state champ with a minus-6 at 66. 
Albert and Ewing's teammate, Piece Campbell completed a course plus-one 73 for a tie for 15th and Cameron Sharp a tie for 23rd with a plus-five 77. 
Blacksburg was also the Region 4D champ. 
Meanwhile, Radford High School was the Region 2C champs with a 318 total. Hunter Crist and Lucas Beeler were the top Bobcats with a score of 77.
Radford would finish in third place in the Class 2 state competition as Lee was the state champion with a plus-30. Floyd took second on its home course, Great Oaks Country Club. Floyd shot a plus-36 compared to Radford's plus-39. Poquoson was third at plus-45, 333 team total. 
Crist would be the top Bobcat tied for seventh with a plus-seven 79. Radford's Brody Shull was tied for 11th at plus-8, 80.  
Auburn High School continued the area's excellent play in state competition with a third in Class 1, shooting a plus-65. Galax was top team with a plus-29 and Northumberland was second at plus-55. 
In individual play, Christiansburg's Josh Cummins finished tied for sixth at a plus-one, 73. Elsie MacCleery was the medalist at a minus-5, 67.