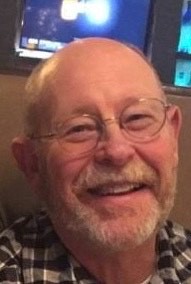 Randy "Grandy" Harlon Harrison, 65, of Radford, passed away Tuesday, Oct. 10, 2023. 
A lifelong Southwestern Virginia resident, he never met a stranger. Randy was universally regarded as one of the sweetest, kindest and overall good people in the world. With a wallet full of names and numbers on scraps of paper – our dad built a network of friends and acquaintances in every corner of Virginia. He existed on a separate plane. You never just met Randy, you always knew him and he was always ready to help you in any way he could. 
A proud grandfather, he delighted in flashing around photos of his three grandsons to everyone he could.
Randy was preceded in death by his loving wife, Patricia S. Harrison; his father, James H. Harrison; and sister, Lois Ann Harrison.
Survivors include his sons, Stuart and Daniel; his daughters-in-law, Jessica and Amanda; his grandchildren, Ellis, Waylon and Remy; mother, Mary Lee Harrison; sister, Sandra Combs (Larry); nieces, and many close friends.
The family will receive friends 1-3 p.m. Sunday, Oct. 15, 2023, at the Mullins Funeral Home in Radford.
In lieu of flowers please consider donations to The Michael J. Fox Foundation for Parkinson's Research, Grand Central Station, P.O. Box 4777, New York, NY 10163 or the Parkinson's Foundation, 1359 Broadway, Ste 1509, New York, NY 10018.
The Harrison family is in the care of Mullins Funeral Home & Crematory in Radford.