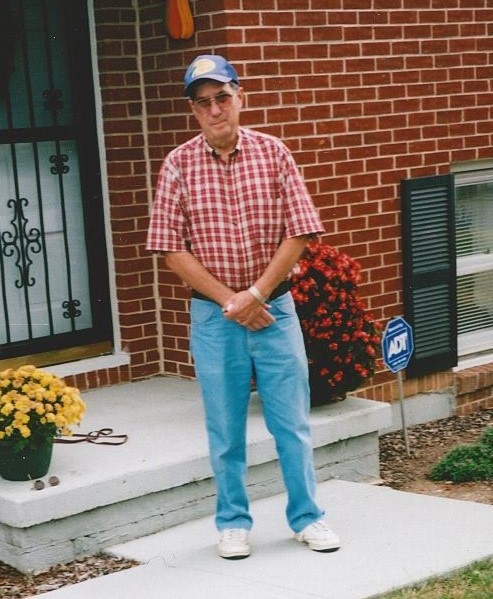 Lawrence Eugene Altizer, of Fairlawn, went to his heavenly home on Saturday, Oct. 21, 2023. 
He was born on March 19, 1942, in Floyd County to Vada Altizer and Annie Sowers Altizer. He was a wonderful husband, father, grandfather, and friend. Lawrence retired from Lynchburg Foundry with 40 years of service.
He was preceded in death by his mother and father; sister and brother-in-law, Betty and Edgar Duncan; sisters-in-law, Arlene Altizer, Jean Altizer and Shirley Altizer; and brother, Edward Altizer.
He is survived by his loving wife of 41 years, Martha "Marti" Altizer; son, David Lawrence Altizer; daughter, Eva Marie Altizer; six grandchildren, Natasha Altizer Crooks, David Altizer, Jr., Nicholas Harding, Chase Staggs, Evan Staggs, and Ellie Staggs; 5 great grandchildren, Skyler Altizer, Kevin Crooks, Chase Crooks, Xavier Altizer, and Logan Altizer; brothers, Tazewell Altizer, Tommy Altizer, and Teddy Altizer; brother and sister-in-law, Philip and Norma Altizer; sister and brother-in-law, Rosie and Gene Altizer; sisters, Ruth Moran and Bernice Akers; his little buddy, "Scooter"; special sister-in-law and brother-in-law, Jo and Butch Proco; and many other relatives and friends. 
A celebration of life service will be held at 1 p.m., Wednesday, Oct. 25, 2023, at Roselawn Memorial Gardens in Christiansburg. Please wear jeans.
In lieu of flowers, please consider donations to the Fairlawn Fire and Rescue.
The Altizer family is in the care of Mullins Funeral Home & Crematory in Radford.