Photos by Kymn Davidson-Hamley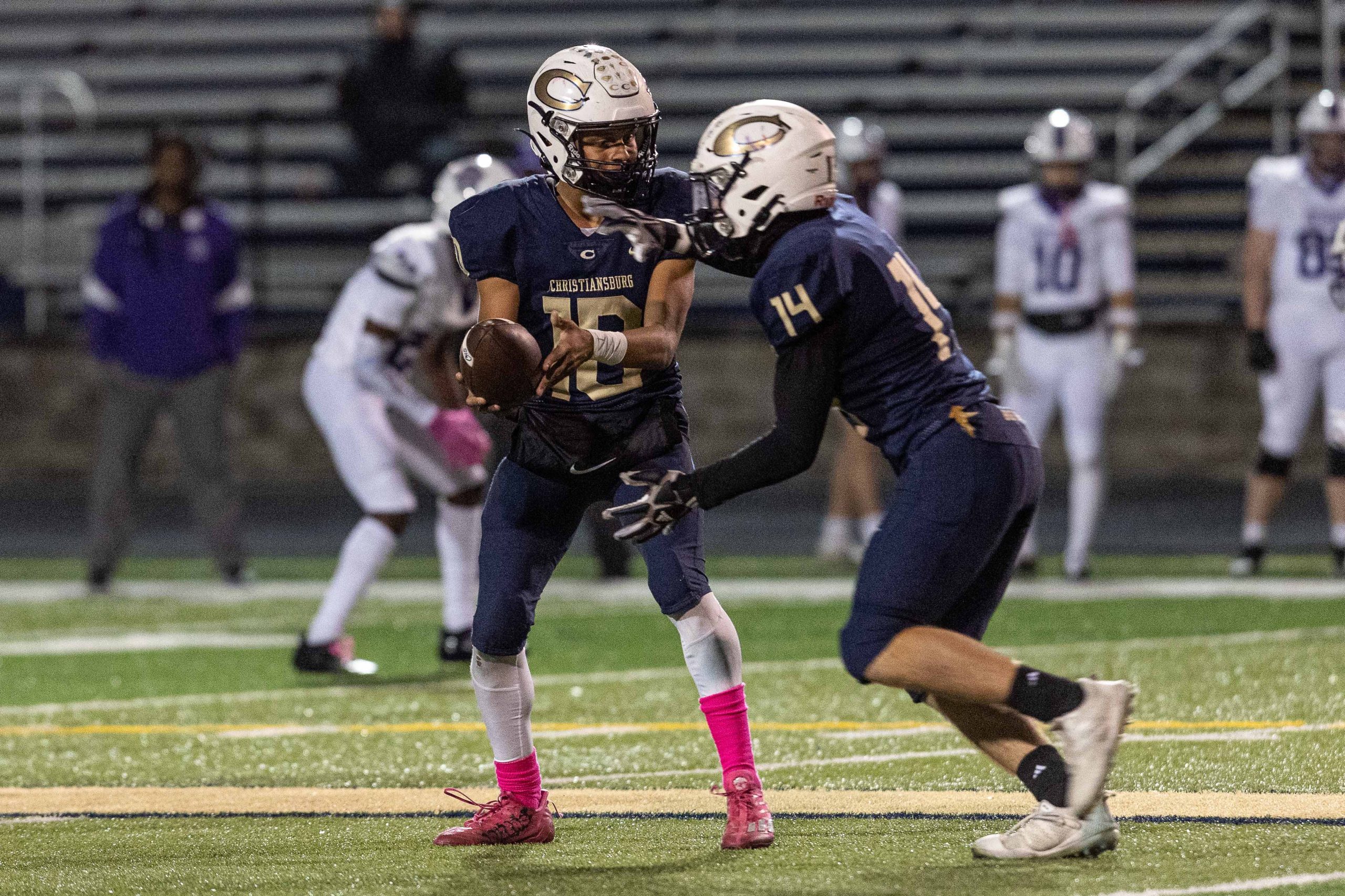 Christiansburg quarterback Izaiah Cotto (left) handoffs to running back Matt Annis, who had 17 carries for 91 yards with a touchdown.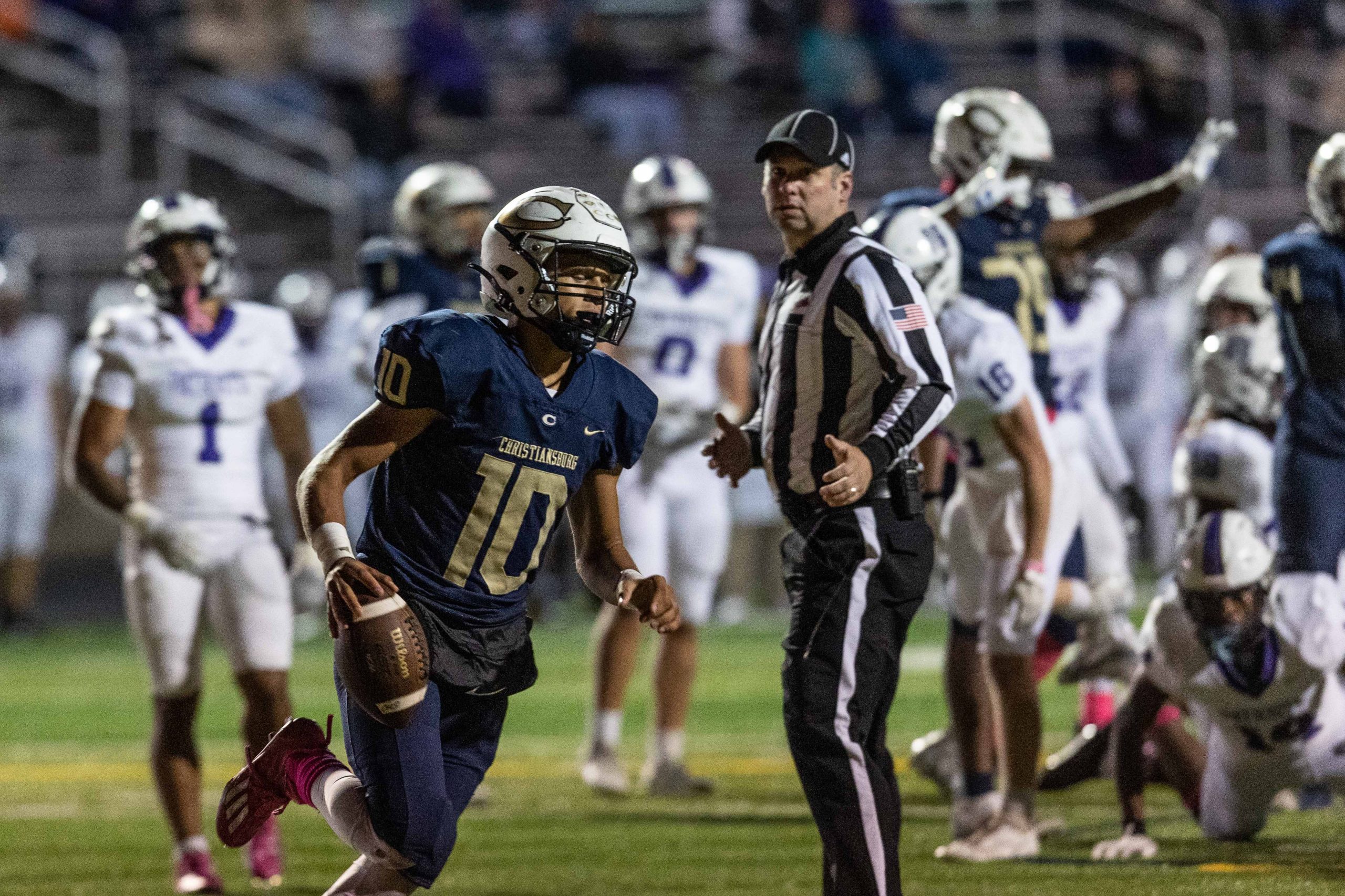 QB Izaiah Cotto (front) runs through the end zone scoring for Christiansburg, getting their third and final score of the game. Cotto carried the ball 25 times for 96 yards with a touchdown.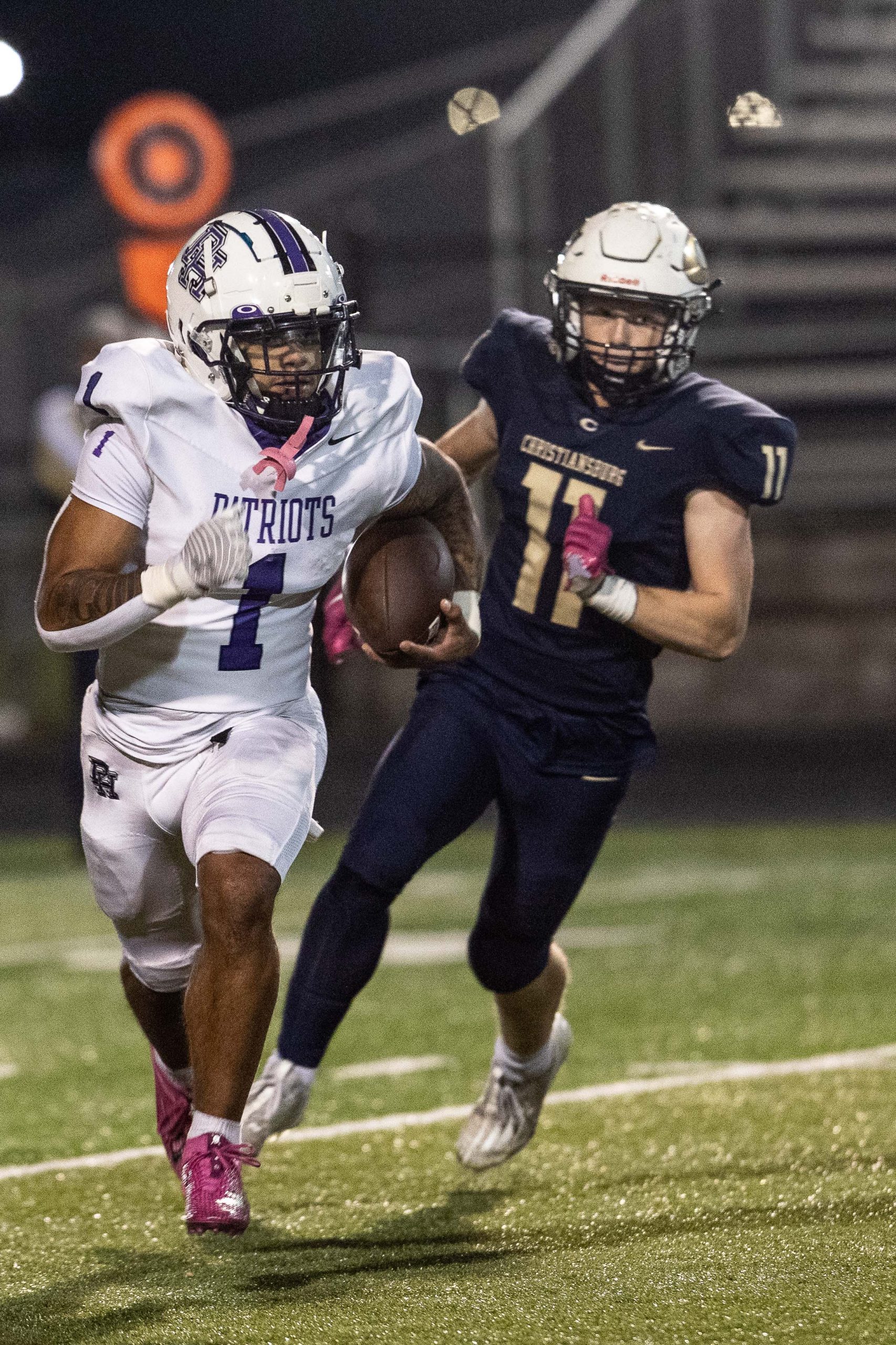 JT Thompson (right) is in close pursuit of Patrick Henry's ball carrier late in the game Friday night, which Patrick Henry won 30- 21.