Photos courtesy of Anthony Woodyard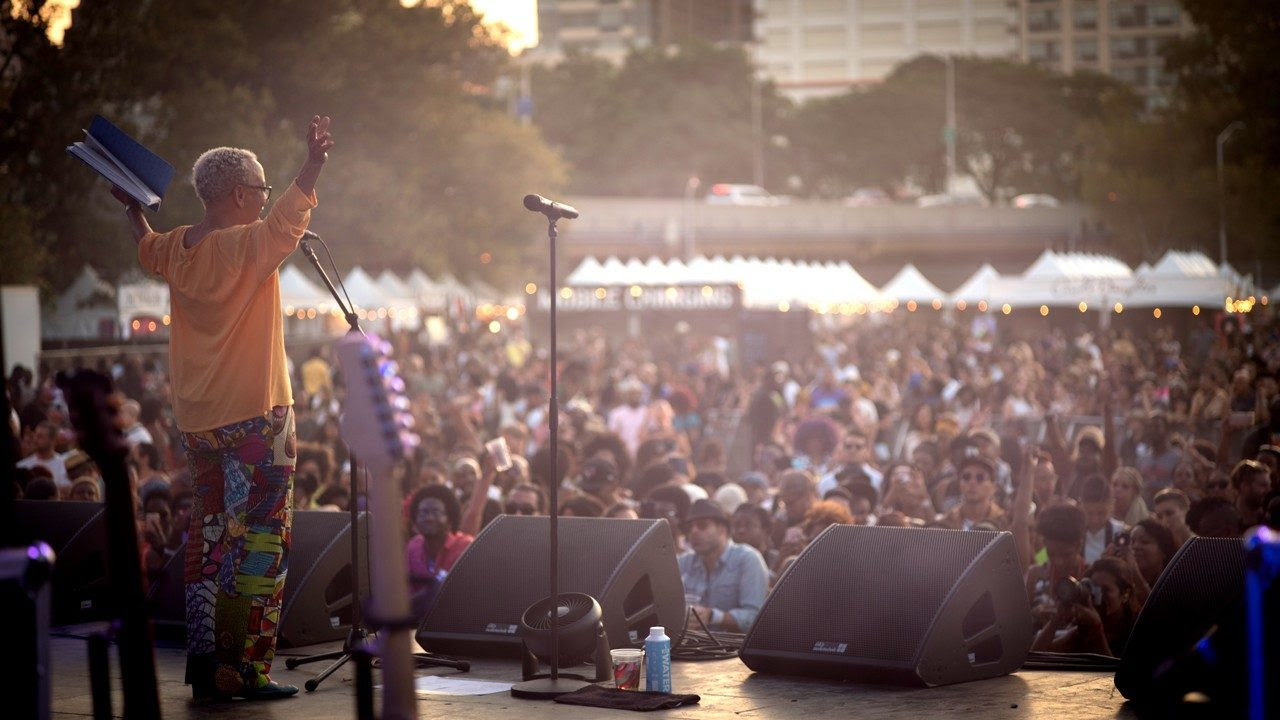 Lori Graham
Contributing Writer
CHRISTIANSBURG – Lifting voices up in harmony while creating friendships and community connection is the foundation of the New River Voices Choral Society, and the outpouring of support and involvement has been phenomenal. 
Anthony Woodyard serves as Director and the founder of the choral group. Previously, he studied music at Concord University in West Virginia, grew up singing in his church choir and has also directed a church choir on a part-time basis for several years. However, he says that one individual that made the biggest impact on him with his love of music was his high school choir teacher and the legacy he left behind.
"The late Larry Marion was a big influence in my life and not only was he the choral director at Giles High School for over 30 years; he was also a vital part of church music at my home church growing up, and after his retirement," Woodyard said. "So, I thought about all of the ways that he had brought music to people over the course of his life, and how fulfilling that was for him." 
The level of support has been beyond Woodyard's wildest dreams too. Bringing together people from the community that want to have fun while experiencing the joy of making music has been both impressive and humbling for Woodyard. 
"We're averaging 30 or more folks at each rehearsal, and that's incredible. We're just really excited, you know, as we continue to learn more music and as time goes on to be able to share that with the community and in various ways," Woodyard said. "We're having a lot of fun with it."
The music stylings of the group survey a variety of genres from classical, traditional, spiritual, and even popular music. The group wants to bring something for everyone. 
"We began back in August," Woodyard said. "We were doing a little bit of everything from The Beatles to Tina Turner. And so now, we are starting in our first rehearsal. In October, we switched over to working on music for spiritual music. We have an acapella piece, Keep Your Lamps Trimmed and Burning, that is an African American spiritual, and so we're really trying to put together a diverse set of material so that when folks come out next month to see us, there will be a little bit of something for everyone."
The choral group has open membership, and anyone can join at any time. Rehearsals are held at the Christiansburg Recreation Center but interested individuals do not have to be a member of the recreation center to attend. If someone cannot attend a rehearsal, Woodyard explains that they try to share links of the music recordings so that everyone has access in their absence. 
Along with Woodyard, accompanists Daniel Taylor, who also attended Concord University in Athens WV, and Ben Slaughter, who studied music at Virginia Tech, receiving his bachelors, masters, and doctorate, support the group as well. The skill and talent of Taylor and Slaughter has been a wonderful gift to Woodyard and the group, and the director is just blown away by the success they have seen so far. 
Woodyard initially put out a call for a potential community choir through Facebook beginning in July and they started meeting in August. 
"Just gauging the interest of the community, I had an overwhelming response," Woodyard said. "The Facebook group has over 160 members." 
Some supporters maybe are not interested in performing but want to follow the group and see what the group is doing. Their roster is averaging 37 singers and that is just both impressive and humbling, Woodyard said. 
The group is very diverse, and all ages and abilities are welcome. If interested, Woodyard encourages people to contact him through the Facebook page, or his email at newrivervoices@gmail.com.