Photos by Kymn Davidson Hamley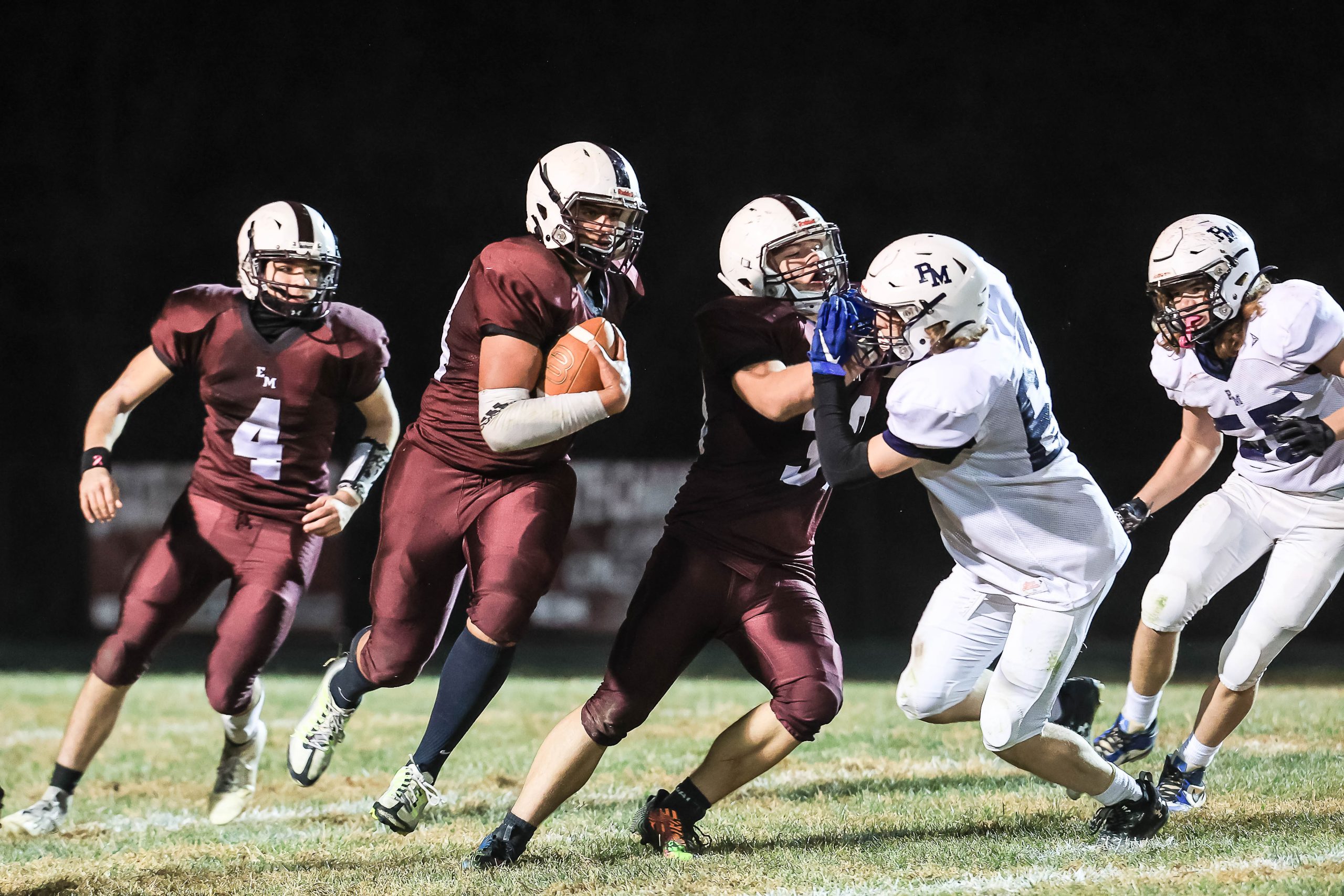 Xavier Brown (C) flanked by Chase Bierman (L) and Issac Stiltner (R) gains yards for a Mustang first down in the fourth quarter of a 34-14 loss. Brown had 195 yards on 34 carries.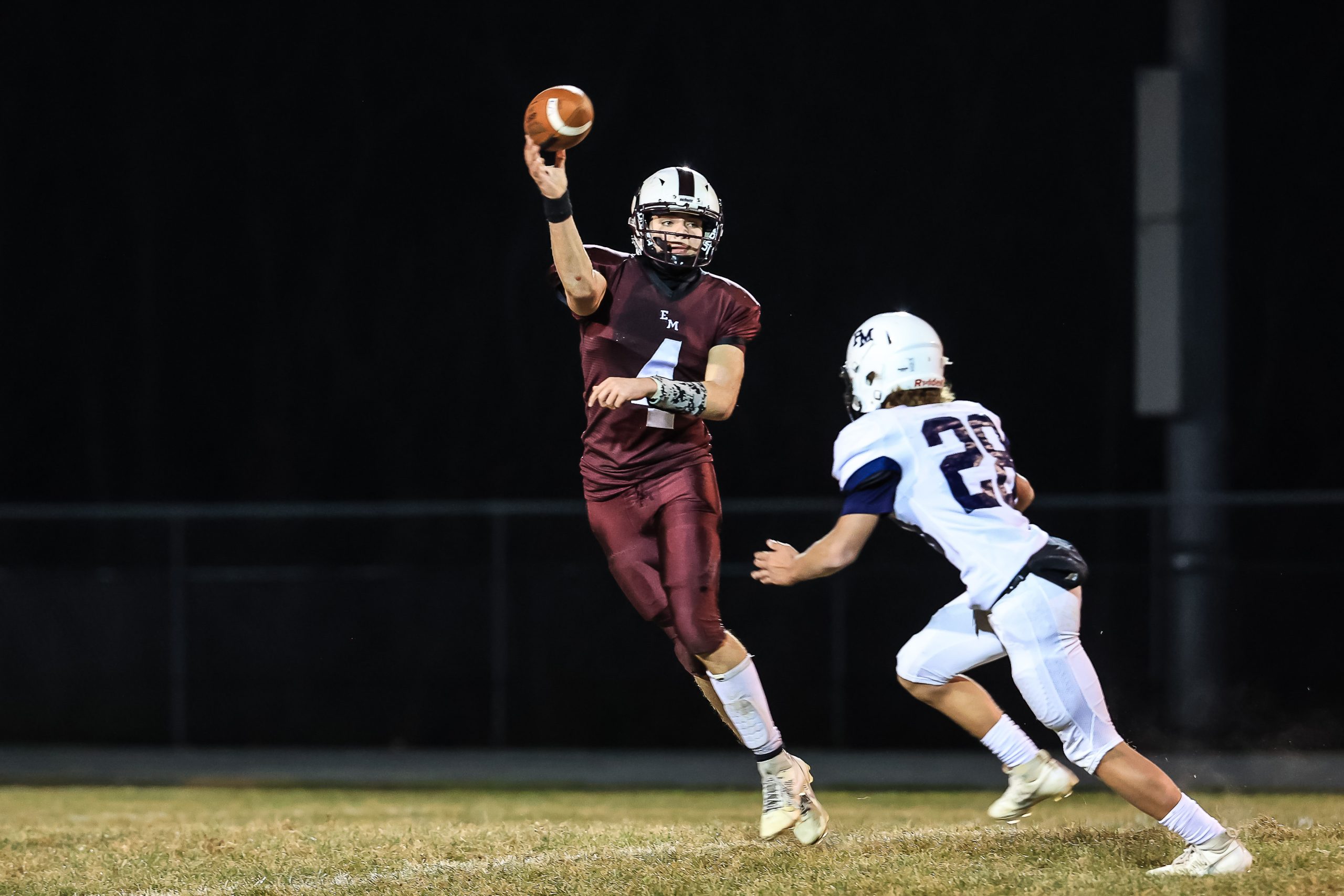 East Mont's sophomore QB Chase Bierman makes a successful pass at the end of the fourth quarter. The Mustangs finished 3-7 overall this season.